Pink Rose Bud Ice Cubes 🌹 🧊
Use these beautiful floral ice cubes to keep drinks cool!
Instructions
Fill an ice cube tray half way with water. Place the flowers on top and fill to the top with water. Place in the freezer for at least 3 hours and you've got yourself rose ice cubes!
Browse more Recipes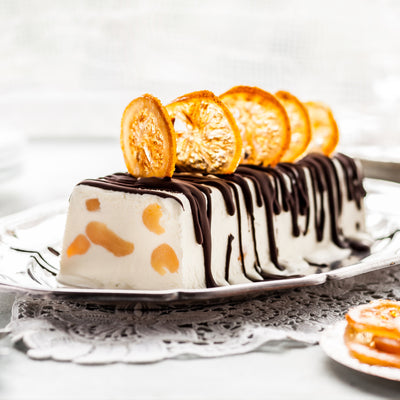 Christmas Semifreddo
Go Italian this Christmas with our Christmas Pudding Semifreddo!