Menu
Products

Culinary

Wholefoods

Superfoods

Botanicals

Oils & Tinctures

Organic

Other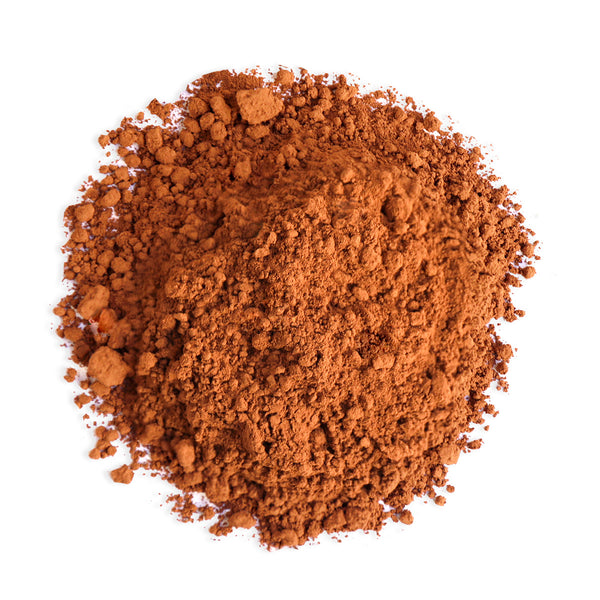 Organic Cacao Powder
Product Code: 1625CAP
Product
Info
Nutrition
Reviews
Info
Ingredients & Allergens
Organic Cacao Beans
DESCRIPTION
Product: Organic Cacao Powder
Latin Name: Theobroma Cacao 
Plant Family: Mallows
Other Names: Amelonado, Criollo, Nacional, Contamana and Curaray.
Description: Tell us more about this fine brown powder we hear you say… Well, cacao has been known to have a higher antioxidant content than cocao as it's the purest form of chocolate you can consume! 
SUGGESTED USE
It's easy to be creative with our Organic Cacao Powder, use as a healthy replacement for hot chocolate powder, treat yourself to a chocolate smoothie, sprinkle on to your morning porridge, mix into yogurts and you just HAVE to bake your heart out with this impressive ingredient. (We suggest anything and everything chocolatey!) Or go one step further by incorporating it into your skincare routine…
DISCLAIMER
You should always read the label before consuming or using the product and never rely solely on the information presented here.
Nutrition
NUTRITIONAL INFORMATION
Nutrition per 100g
Energy
1465 kJ
352 kcal
Fat
11g
of which saturates
6.7g
Carbohydrate
21g
of which sugars
0.6g
Fibre
31g
Protein
27g
Salt
0.05g
Looking for ingredients?
Click on the info tab.