Peach & Rose Popsicles
Featured Product:
Organic Coconut Sugar
Shop Now
Fruity frozen summer treats with a twist!
Ingredients
5
Peaches
pitted and sliced
1
tablespoons
Lemon juice
2
tablespoons
Coconut sugar
Instructions
Place 4 of the chopped peaches into a blender with the lemon juice and sugar and pulse until smooth.
Add the rose and blend until smooth.
Pour the mixture into the mold, place in the freezer for an hour then place a slice of peach down the side of each popsicle and add popsicle sticks and leave to freeze over night.
Browse more Recipes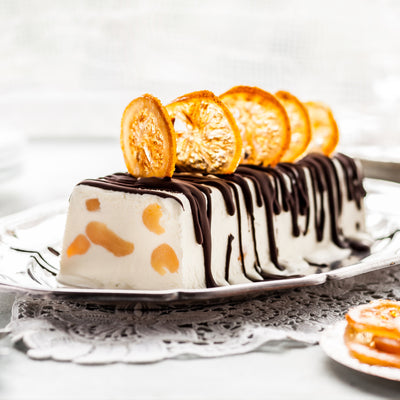 Christmas Semifreddo
Go Italian this Christmas with our Christmas Pudding Semifreddo!