Menu
Products

Culinary

Wholefoods

Superfoods

Botanicals

Oils & Tinctures

Organic

Other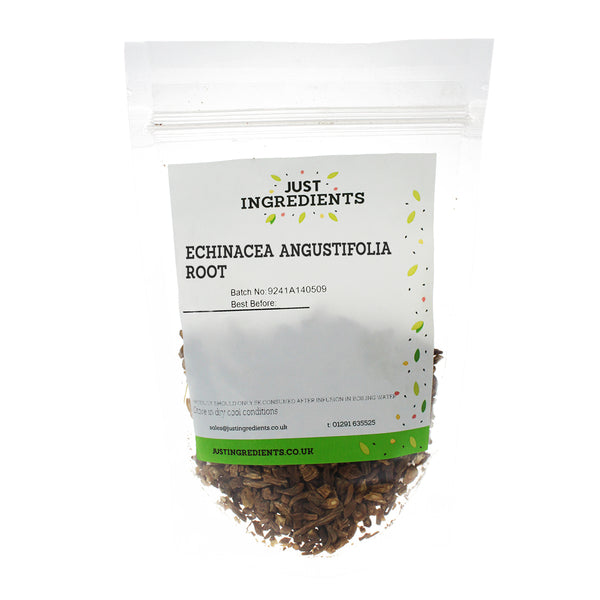 Echinacea Angustifolia Root
Product Code: 09EC
Product
Echinacea Angustifolia Root
---
No options of this product are available at the moment.
Info
DESCRIPTION
Product: Echinacea Angustifolia Root
Latin Name: Echinacea angustifolia syn. Brauneria angustifolia
Plant Family: Asteraceae
Other Names: Narrow-Leaf Echinacea, Narrow-Leaved Purple Coneflower, Blacksamson Echinacea, Samson Root, Echinacée à Feuilles Étroites, Rock-Up-Hat and Snakeroot.
Description: Now this ingredient is well known for its beautiful flower, but we love Echinacea for its sweet aromatic root!
SUGGESTED USE
Steep Echinacea Angustifolia Root in boiling water, strain and enjoy as a healthy herbal tea!
DISCLAIMER
You should always read the label before consuming or using the product and never rely solely on the information presented here.