Menu
Products

Culinary

Wholefoods

Superfoods

Botanicals

Oils & Tinctures

Organic

Other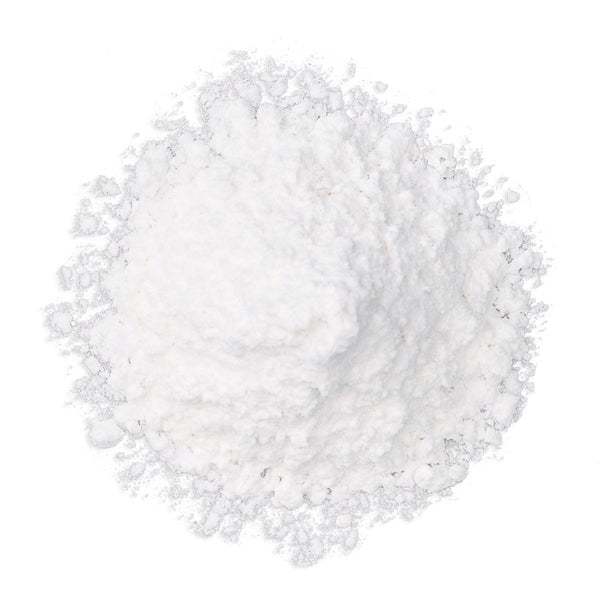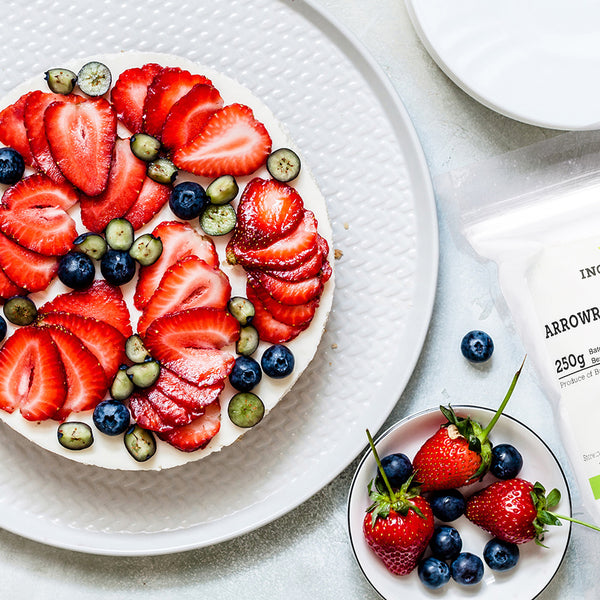 Organic Arrowroot
Product Code: 1607AR
Product
No options of this product are available at the moment.
Info
Ingredients & Allergens
Organic Arrowroot
DESCRIPTION
Product: Organic Arrowroot
Latin Name: Manihot Utilissima
Plant Family: Marantaceae
Other Names: Arrow-Root, West Indian Arrowroot, Obedience Plant, Bermuda Arrowroot, Araru, Ararao, Hulankeeriya, Arrurruz, Dictame, Herbe aux Flèches, Maranta Starch and Marante.
Description: This very fine white powder has excellent thickening abilities (similar to cornstarch). It also has no pronounced flavour and does not add opacity to sauces which makes it the perfect companion in the kitchen! If you're avoiding corn, Arrowroot is a great substitute for a thickening agent.
SUGGESTED USE
Use this white powder as a thickening agent for sauces, soups and gravies, biscuits, puddings, jellies, and cakes! Arrowroot Powder can even prevent ice crystals forming in homemade ice cream and will not make fruit gel glazes go cloudy like corn flour… Woohoo! Note that arrowroot thickens at much lower temperatures than those needed by corn flour. (We think it has a much better flavour too!) Use two teaspoons of Arrowroot in a recipe for every 1 tablespoon of corn flour. Fun Fact: Arrowroot biscuits were eaten by people with unsettled stomach in the 19th century.
DISCLAIMER
You should always read the label before consuming or using the product and never rely solely on the information presented here.