Candied Fruit Bread
Featured Product:
Organic Coconut Sugar
Shop Now
A wonderfully festive holiday fruit bread!
Ingredients
4
teaspoons
Baking powder
35
g
Candied citrus fruits
chopped
2
tablespoons
Candied cherries
chopped
2
tablespoons
Candied lemon peel
chopped
35
g
Chopped blanched almonds
Instructions
Grease a loaf tin and preheat the oven to 190C.
Beat the eggs together, add the milk and melted butter and combine.
In a mixing bowl, sift together the flour, baking powder, salt and cinnamon. Add the sugar, chopped fruits and nuts and mix.
Tip in the egg mixture and combine. Scoop the batter into the prepared tin and leave for 20 minutes.
Bake in the oven for 60 minutes or until baked through and leave to cool before serving.
Browse more Recipes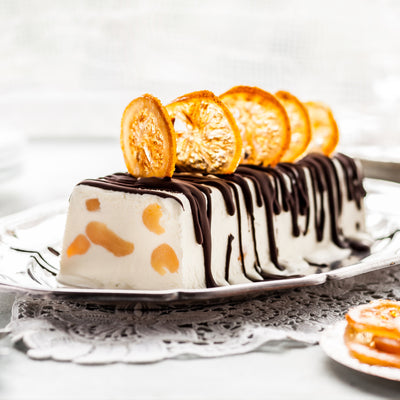 Christmas Semifreddo
Go Italian this Christmas with our Christmas Pudding Semifreddo!