Charcoal Tortillas
Featured Product:
Activated Charcoal
Shop Now
Try something new with these homemade tortillas and get creative with different colours...
Ingredients
1
tablespoons
Vegetable oil
Instructions
Combine the flour, charcoal and salt in a bowl, mix in the oil and water to create the dough. Knead for a couple of minutes.
Divide the dough into 30g pieces, roll out into a thin circular shape and heat a frying pan until hot. Fry each tortilla for 30 seconds on each side, remove from the heat and pack with tortilla fillings.
Browse more Recipes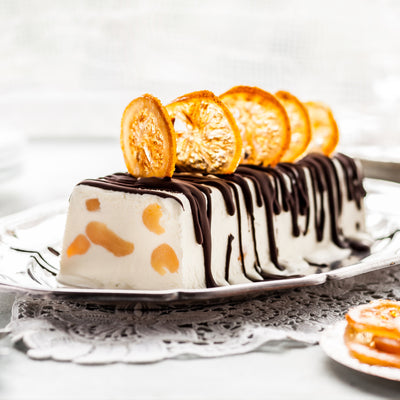 Christmas Semifreddo
Go Italian this Christmas with our Christmas Pudding Semifreddo!