Classic Lemon Gin Fizz Cocktail
Featured Product:
Juniper Berries
Shop Now
Sip, sip, hooray! Summer cocktails are on their way...
Ingredients
1
tablespoons
Lemon juice
Instructions
In a cocktail shaker, combine the gin, lemon juice and icing sugar together with ice.
Strain into a glass, top up with sparkling water and garnish with a cucumber and lemon slice followed by frozen blueberries and a rosemary sprig... Cheers!
Browse more Recipes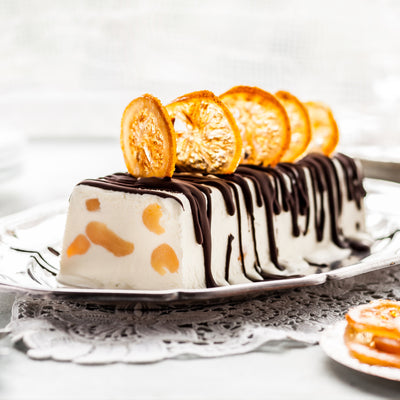 Christmas Semifreddo
Go Italian this Christmas with our Christmas Pudding Semifreddo!