Easter Cupcakes
A great way of getting the kids interested in baking during the Easter holidays!
Instructions
Preheat the oven to 190C and line a muffin tin with 12 paper cases.
In a mixing bowl, tip in 225g butter, caster sugar, flour, eggs, 60ml of milk and the vanilla extract. Combine until smooth.
Divide the mixture in to the paper cases and place in the oven for 15 to 20 minutes.
Once cooked, remove the cupcakes from the oven and allow to cool completely before icing.
In a bowl, combine 100g of butter with 60ml of milk until light and fluffy.
For colourful cupcakes, separate the icing in to different bowls and add a natural powder of your choice until the desired colour forms.
Browse more Recipes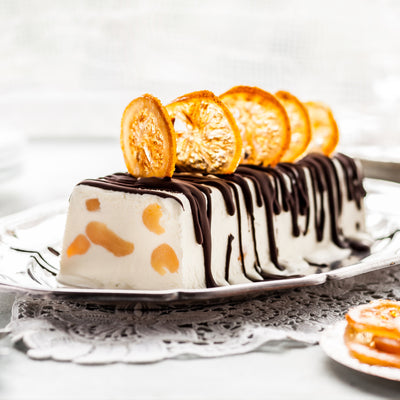 Christmas Semifreddo
Go Italian this Christmas with our Christmas Pudding Semifreddo!