Easy Raspberry & Almond Muffins
It's never been easier to whip up a batch of impressively fruity muffins!
Ingredients
2
teaspoons
Baking powder
1/2
teaspoon
Almond extract
Instructions
Preheat the oven to 190C and line a muffin tin with 18 muffin cases.
In a mixing bowl, combine the flour, sugar, baking powder and salt together.
In a separate bowl, whisk the eggs and milk, melted butter and almond extract together.
Tip the egg mixture in to the flour mixture and gently stir. Add the raspberries and almond slices and fold in to the batter.
Spoon the muffin mixture evenly in to the muffin cases, place in the oven and bake for 20 minutes or until the muffins are springy.
Leave to cool and serve.
Browse more Recipes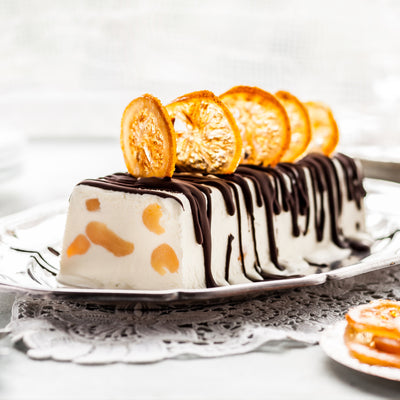 Christmas Semifreddo
Go Italian this Christmas with our Christmas Pudding Semifreddo!