Pumpkin Muffin 🎃
Featured Product:
Pumpkin Seeds
Shop Now
Great for lunchboxes or an after-school snack!
Ingredients
300
g
Pumpkin
chopped and peeled
Instructions
Steam the pumpkin for 10 minutes or until soft. Leave to cool then mash with 60ml of water in a mixing bowl.
Preheat the oven to 180C and grease a muffin pan with oil.
Add the oil and eggs to the mixing bowl and whisk to combine with the mashed pumpkin.
Sift in the flour, add the grated cheese and stir until combined. Spoon the mixture into the prepared muffin pan and sprinkle pumpkin seeds on top.
Bake for 20 - 25 minutes or until golden, leave to cool and enjoy!
Browse more Recipes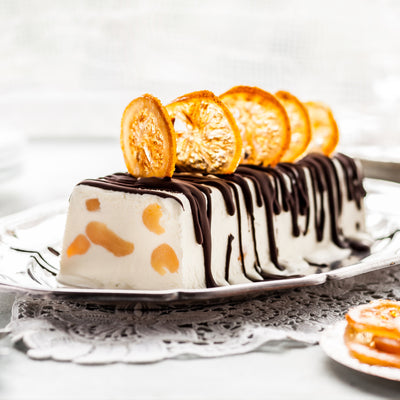 Christmas Semifreddo
Go Italian this Christmas with our Christmas Pudding Semifreddo!