Raspberry Rooibos Iced Tea
Stay cool with a refreshing glass of rooibos iced tea!
Ingredients
6
tablespoons
Lemon juice
1
teaspoon
Vanilla extract
Instructions
Steep the tea in the boiling water, set aside then strain to remove the tea leaves. Pour in the cold water and leave to cool completely.
In a saucepan, heat the raspberries with the sugar and vanilla for 2 - 3 minutes stirring often. Put the mixture through a sieve, using a large spoon, squash the fruit to separate the pulp and juice from the seeds.
Once the tea has cooled, add the raspberry mixture, lemon juice and mint leaves. Place in the fridge and serve with ice!
Browse more Recipes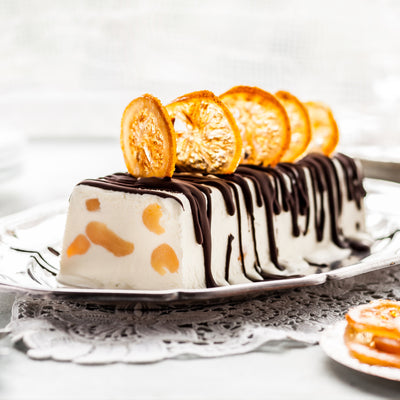 Christmas Semifreddo
Go Italian this Christmas with our Christmas Pudding Semifreddo!