Rooibos Ice Pops
This recipe is a tea lovers dream come true!
Instructions
Place the rooibos tea and cold water in a bowl and leave to steep overnight.
Strain the tea, stir in the juice of half a lemon and the lime wedges. Pour the tea into your popsicle molds, place in the freezer for an hour, remove and carefully place a stick into each popsicle.
Return to the freezer and leave overnight.
Browse more Recipes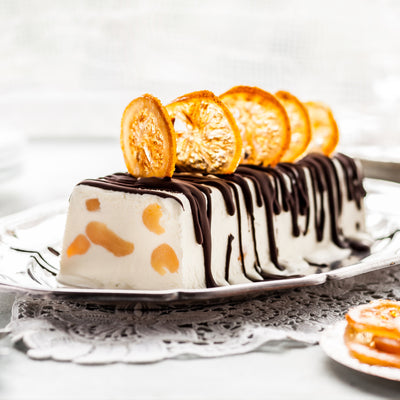 Christmas Semifreddo
Go Italian this Christmas with our Christmas Pudding Semifreddo!