Spider Sandwiches
Featured Product:
Sea Salt Fine (With Anti-Caking Agent)
Shop Now
Creepy crawlies but make them yummy!
Ingredients
3
pieces of
Cheddar cheese
A
small handful of
Mixed greens
Instructions
Butter each side of the bread and add any condiments desired. Top the bread with cheese and mixed greens then add a piece of bread with a hole cut out (see picture) on top.
Cut slices of cucumber in half and wedge them between the sandwich for the spider's legs. Meanwhile, boil an egg for 5 minutes. Carefully remove the shell, slice and tuck into the sandwich, keeping the small end pieces for the eyes.
Top the egg with olives to represent the pupils and you've got yourself a spooky spider sandwich!
Browse more Recipes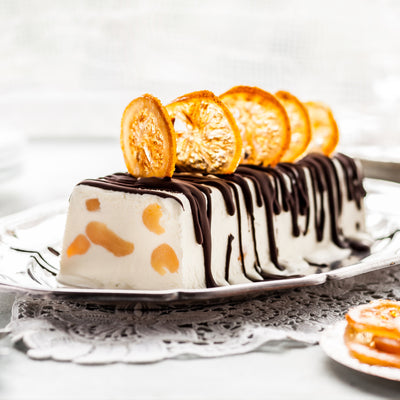 Christmas Semifreddo
Go Italian this Christmas with our Christmas Pudding Semifreddo!