Strawberries & Cream Victoria Sponge
Featured Product:
Organic Coconut Sugar
Shop Now
Let's go back to basics with a classic vicky sponge!
Instructions
Preheat the oven to 190C or 170C for fan assisted ovens and line two cake tins with baking paper.
In a large mixing bowl, beat the sugar, butter, eggs, flour, baking powder and milk together until smooth.
Divide the mixture between the prepared tins and bake for 20 minutes or until baked through. Leave to cool.
Once cool, spoon jam on to one of the cakes, whip the cream until thick and spoon half on top of the jam, sandwich with the other cake and top with cream and fresh strawberries.
Browse more Recipes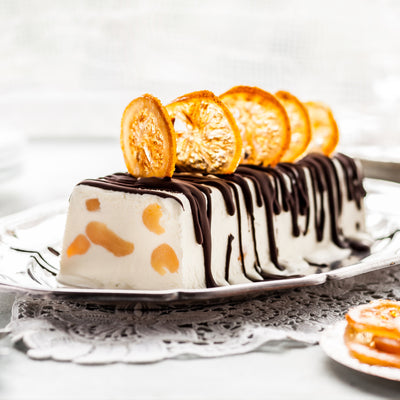 Christmas Semifreddo
Go Italian this Christmas with our Christmas Pudding Semifreddo!