Your Go To Gin-Based Drink
It's gin o'clock!
Ingredients
A
handful of
Frozen blueberries
2
dashes of
Celery bitters
Instructions
Place a handful of frozen blueberries into a glass with a dash of soda water. In a cocktail shaker add the squeezed lime wedge, gin, lime cordial, celery bitters and some ice and shake. Strain the liquid into the prepared glass and serve with a sprig of rosemary.
Browse more Recipes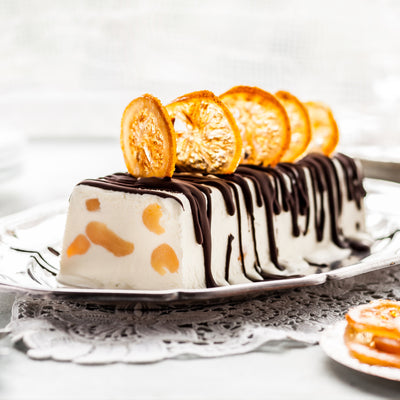 Christmas Semifreddo
Go Italian this Christmas with our Christmas Pudding Semifreddo!