Menu
Products

Culinary

Wholefoods

Superfoods

Botanicals

Oils & Tinctures

Organic

Other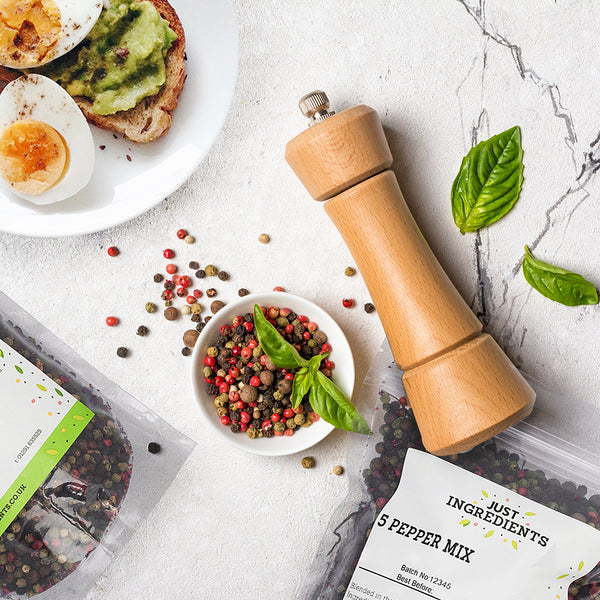 5 Pepper Mix
Product Code: 125PE
Info
Ingredients & Allergens
Black Peppercorns, Green Peppercorns, Pink Peppercorns, Allspice Berries, White Peppercorns
DESCRIPTION
Product: 5 Pepper Mix
Description: Liven up an array of dishes with our famous blend of aromatic black, white, green and pink peppercorns with spicy allspice berries mixed in for good measure!
SUGGESTED USE
Use this kitchen cupboard essential to bring out the flavour of steak, chicken, salmon, potatoes and vegetables prior to roasting. Simply fill your pepper mill with 5 Pepper Mix instead of straight forward peppercorns and feel your taste buds come to life! Top Tip: Add a little dried coriander seed to this blend for an extra dimension of spicy flavour with a citrusy kick.
DISCLAIMER
You should always read the label before consuming or using the product and never rely solely on the information presented here.