Menu
Products

Culinary

Wholefoods

Superfoods

Botanicals

Oils & Tinctures

Organic

Other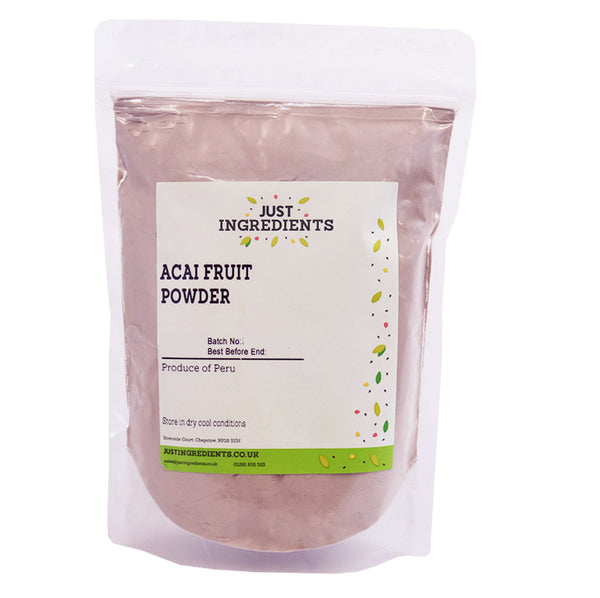 Acai Berry Powder
Product Code: 24ACAI
Info
Ingredients & Allergens
Acai Berry
DESCRIPTION
Product: Acai Berry Powder
Latin Name: Fructus Euterpe
Plant Family: Arecaceae
Other Names: Açaí,
Description: Did you know that Acai Berries are often hailed as a superfood? It's probably got something to do with the fact that they are high in nutrients, amino acids and vitamins… You've got to try this popular powder for its fantastically fruity flavour that has chocolate-like undertones!
SUGGESTED USE
Simply stir into smoothies, juices, and any beverage you plan on drinking to power you through the day!
DISCLAIMER
You should always read the label before consuming or using the product and never rely solely on the information presented here.