Menu
Products

Culinary

Wholefoods

Superfoods

Botanicals

Oils & Tinctures

Organic

Other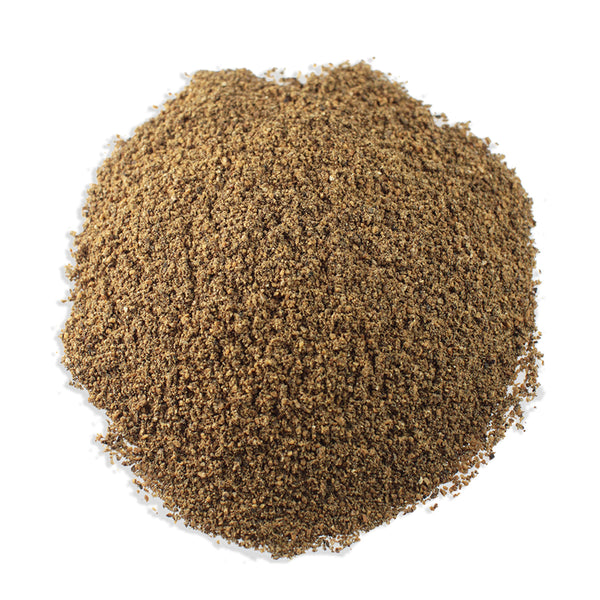 Agnus Castus Powder
Product Code: 24AC
Info
Ingredients & Allergens
Agnus Castus Berries
DESCRIPTION
Product: Agnus Castus Powder
Latin Name: Vitex agnus-castus
Plant Family: Lamiaceae
Other Names: Agneau du Moine, Agneau-chaste, Agni Casti, Agnocasto, Agnolyt, Arbre au Poivre, Chaste Berry, Chaste Tree, Chaste Tree Berry, Chasteberry, Chastetree, Chinese Vitex, Gattilier, Herbe au Poivre, Mang Jing Zi, Monk's Pepper, Petit Poivre, Pimiento del Monje, Poivre de Moine, Poivre Sauvage, Vitex and Vitex Agnus Castus.
Description: Our Agnus Castus Powder has all the spicy, hot, peppery, aromatic yet fruity characteristics of the berries but ground for your convenience!
SUGGESTED USE
Veterinary herbalists use this powder to improve the mood of female horses, but we like to use it as a pepper substitute in the kitchen. Those who have a green thumb, sprinkle Agnus Castus Powder around plants in the garden to deter pests the natural way!
DISCLAIMER
You should always read the label before consuming or using the product and never rely solely on the information presented here.