Menu
Products

Culinary

Wholefoods

Superfoods

Botanicals

Oils & Tinctures

Organic

Other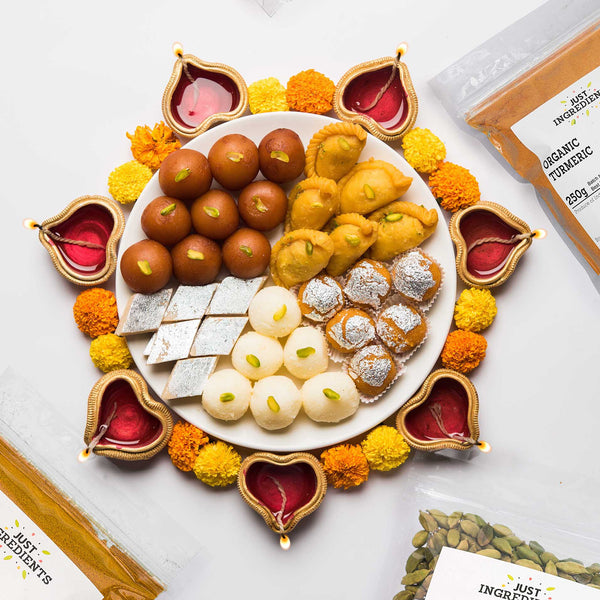 Ajwain Seeds
Product Code: 13AJ
Info
Ingredients & Allergens
Ajwan Seed
DESCRIPTION
Product: Ajwain Seeds
Latin Name: Trachyspermum amoni syn. Trachyspermum ammi, Carum copticum.
Plant Family: Apiaceae
Other Names: Ajowan, Ajwan, Bishop's Weed, Ajowan Caraway, Carom Seed, Thymol Seed, Omum, Indischer Kümmel, Jowan, Semente de Orégano, Yavani, Yawani & Chilau.
Description: Ajwain is simply amazing… This Indian seed-like fruit has a similar taste to that of anise or oregano and a scent identical to thyme (but even more aromatic!)
SUGGESTED USE
If you're a fan of Indian cuisine then you've come to the right place… Ajwain Seeds are often added to bhajia, pakora, samosa and cathia recipes and are the key ingredient in chaat masala and berbere spice blends! Take your cooking to the next level by adding these seeds to fish, lentil, onion and potato-based dishes or sprinkle into flatbread, naan and paratha recipes. Go the extra mile by stirring the seeds into homemade pickles and chutneys (the same way you'd use mustard seeds). Our fave way to use Ajwain Seeds is to infuse them in hot water, sweeten with honey and you've got yourself a digestion aiding tea… Top Tip: Dry fry the seeds to release even more of their flavour and aroma!
DISCLAIMER
You should always read the label before consuming or using the product and never rely solely on the information presented here.