Menu
Products

Culinary

Wholefoods

Superfoods

Botanicals

Oils & Tinctures

Organic

Other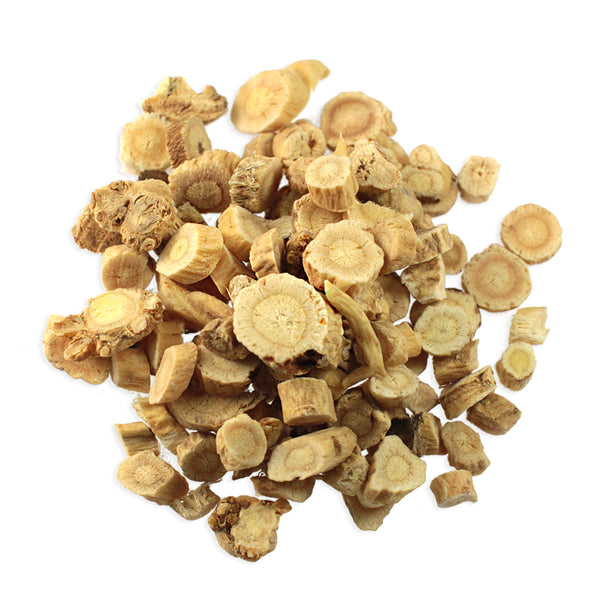 Astragalus Root
Product Code: 09AST
Info
Ingredients & Allergens
Astragalus Root
DESCRIPTION
Product: Astralagus Root cut
Latin Name: Astralagus memberanaceus syn. Astragalus propinquus
Plant Family: Fabaceae
Other Names: Milk Vetch, Chinese Milk Vetch, Huang Qi and Yellow Leader.
Description: What does Astralagus taste like? Well, its slightly sweet, making for a pleasant, mildly earthy flavour in soups, teas, and stews!
SUGGESTED USE
Add this popular root to winter soup recipes to impart a sweet taste. If you're a fan of a cuppa, try infusing in hot water for a refreshingly healthy tea.
DISCLAIMER
You should always read the label before consuming or using the product and never rely solely on the information presented here.