Menu
Products

Culinary

Wholefoods

Superfoods

Botanicals

Oils & Tinctures

Organic

Other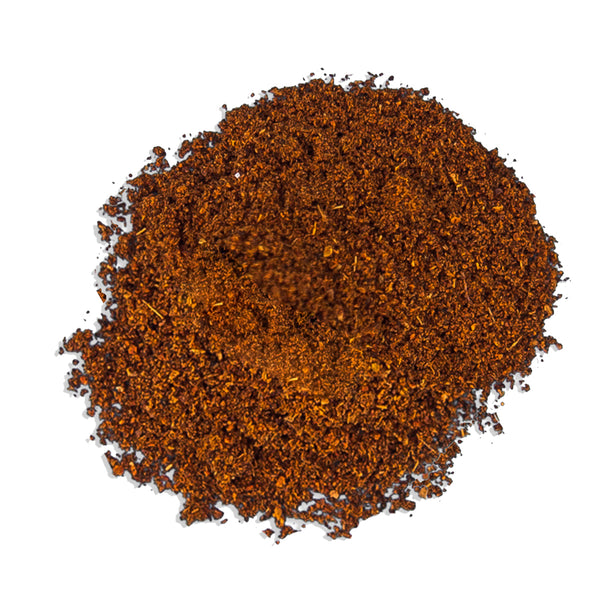 Baharat Spice Blend
Product Code: 15BAH
Info
Ingredients & Allergens
Paprika, Coriander, Chilli Powder, Cassia, Black Pepper, Cumin, Nutmeg, Cardamom, Cloves
DESCRIPTION
Product: Baharat Spice Blend
Description: You're looking at our spicy blend of Allspice, Black Peppercorns, Cardamom, Cassia, Cloves, Coriander, Cumin, Nutmeg, Chilli and Paprika! This all-purpose spice blend makes for a delicious smoky, sweet marinade. Did you know Baharat Spice is a common ingredient in Middle Eastern cuisine? Fun Fact: Baharat is the plural of Bahar, which is the Arabic word for spice!
SUGGESTED USE
Try this aromatic spice blend as a dry rub or wet marinade to add delicious, spicy flavours to fish, meat and vegetables. Feeling adventurous? Sprinkle over freshly popped corn or potato wedges for a tasty savoury snack. We love mixing this beautiful blend into salad dressings or yoghurt to make delicious homemade dips and sauces.
DISCLAIMER
You should always read the label before consuming or using the product and never rely solely on the information presented here.