Menu
Products

Culinary

Wholefoods

Superfoods

Botanicals

Oils & Tinctures

Organic

Other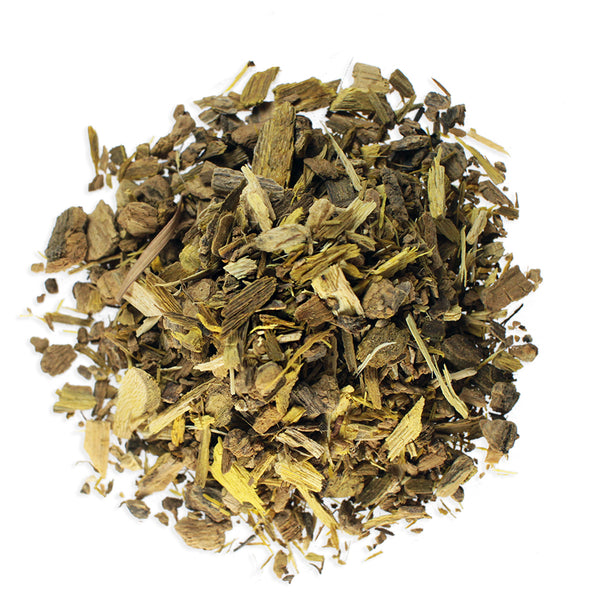 Barberry Bark
Product Code: 09BAR
Info
Ingredients & Allergens
Barberry Bark
DESCRIPTION
Product: Barberry Bark
Latin Name: Berberis vulgaris syn. Berberis abortiva, Berberis acida, Berberis alba, Berberis bigelovii and Berberis globularis.
Plant Family: Berberidaceae
Other Names: European Barberry, Berber, Y Plen Melyn, Woodsour, Holy Thorn, Jaundice Tree and Jaundice Berry.
Description: Tart and cranberry-like in flavour and packed with health benefits as far as the eye can see… That's our Barberry Bark!
SUGGESTED USE
When it comes to this bark, we feel like proud parents as it makes for an incredibly refreshing cup of tea! Simply infuse in boiling water, strain to remove the bark and enjoy…
DISCLAIMER
You should always read the label before consuming or using the product and never rely solely on the information presented here.