Menu
Products

Culinary

Wholefoods

Superfoods

Botanicals

Oils & Tinctures

Organic

Other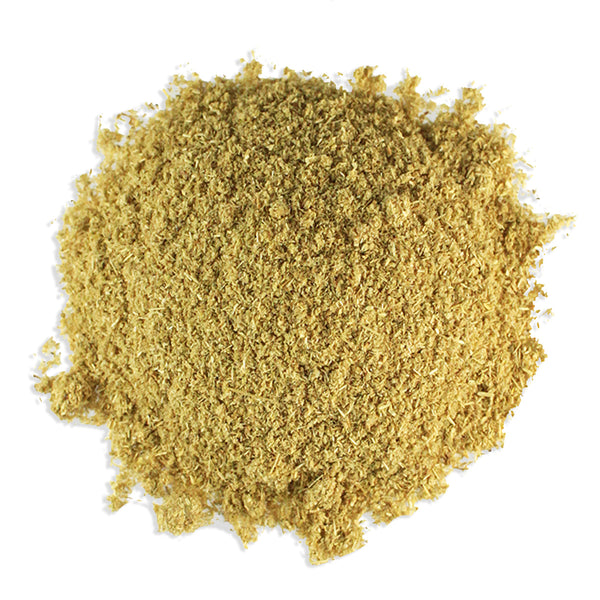 Barley Grass powder
Product Code: 24BARG
Info
Ingredients & Allergens
Barley Grass
DESCRIPTION
Product: Barley Grass Powder
Latin Name: Hordeum vulgare
Plant Family: Grasses
Other Names: Green Barley, Green Barley Grass, Mai Ya, Herbe d'Orge and Herbe d'Orge Verte.
Description: Some say this powder has a "green" or "earthy" flavour and some say it's similar to spinach, but we think it's actually quite sweet…. Something we can all agree on is Barley Grass Powder is rich in several nutrients!
SUGGESTED USE
Green shakes, healthy smoothies, nutritious juices, and herbal teas wouldn't be complete without a teaspoon of Barley Grass Powder mixed in!
DISCLAIMER
You should always read the label before consuming or using the product and never rely solely on the information presented here.