Menu
Products

Culinary

Wholefoods

Superfoods

Botanicals

Oils & Tinctures

Organic

Other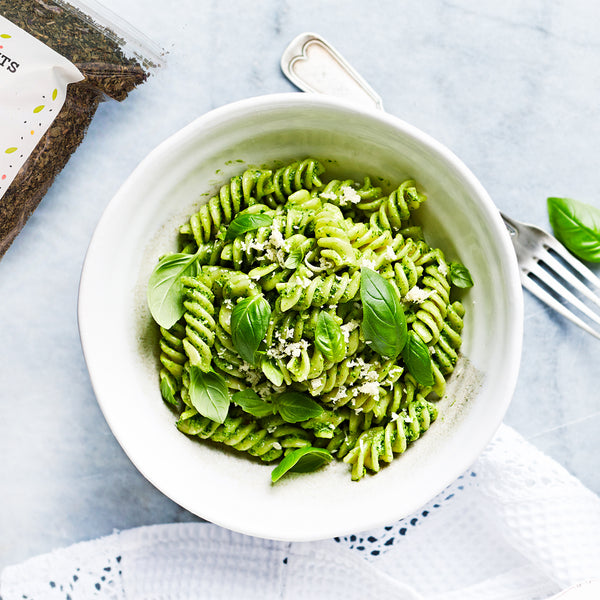 Info
Ingredients & Allergens
Basil
DESCRIPTION
Product: Basil
Latin Name: Ocimum basilicum
Plant Family: Lamiaceae
Other Names: Common Basil, Sweet Basil, Saint Joseph's Wort, Basilique, Basilicum, Bassilico, Albahaca Menor, Voly Mynte and Rukusuku.
Description: Any foodie is familiar with the subtly peppery flavour with a hint of mint that basil has to offer but do you ever feel like you're splashing your cash on the fresh herb every week? Bring versatile Basil to sweet and savoury dishes by opting for the dried kind (it'll last longer and even has a stronger taste!)
SUGGESTED USE
Whip up a batch of homemade pesto or partner with any tomato-based dish you fancy! Incorporate into stuffings, salad dressings, soups, stews and casseroles or sprinkle into pizza, pasta, omelet and cheese dishes, the world's your oyster! Be daring and mix Basil into sweet biscuits and cakes or soak in a basil bath. We've even added this essential herb to potpourri to fill our homes with the refreshing scent of beautiful basil!
DISCLAIMER
You should always read the label before consuming or using the product and never rely solely on the information presented here.