Menu
Products

Culinary

Wholefoods

Superfoods

Botanicals

Oils & Tinctures

Organic

Other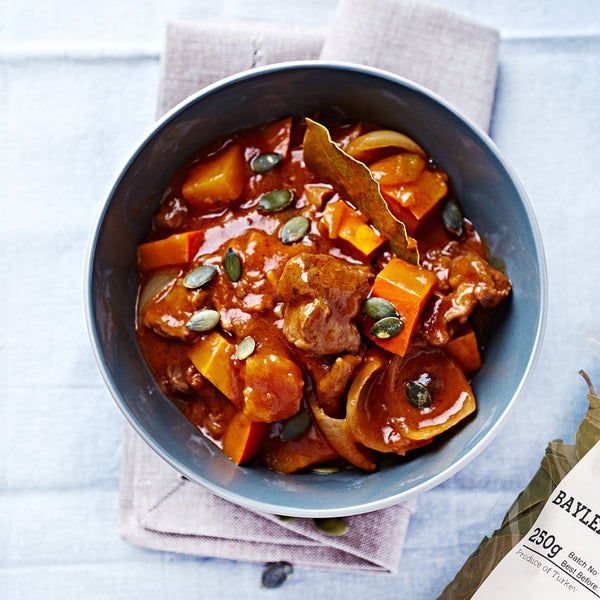 Bay Leaves (hand selected)
Product Code: 10BAYHS
Product
Bay Leaves (hand selected)
---
Info
Ingredients & Allergens
Bay Leaves
DESCRIPTION
Product: Bay Leaves (Hand Selected)
Latin Name: Laurus nobilis
Plant Family: Lauraceae
Other Names: Bay Laurel, Sweet Bay, Grecian Laurel, Bay Tree, Laurier d'Apollon, Edler LorbeerBaum, Lauro Franco and Bahia.
Description: These may look like "just" leaves, but these leaves are actually very flavourful! Like all herbs, our Hand Selected Bay Leaves pack a punch in a small package. With their almost minty flavour (somewhere between spearmint and menthol) Bay Leaves also have a tasty hint of black pepper. Fun fact: The best flavour for cooking is obtained from dried leaves rather than fresh. Did we mention they are carefully hand selected?!
SUGGESTED USE
Bay Leaves can be used to flavour both sweet and savoury dishes. Add Bay Leaves to pates, soups, stews, and casseroles. Try adding a few leaves to delicate custards served with poached peaches or apricots. (Just don't forget to remove bay leaves before serving!) Feeling creative? Let's make our own handmade winter wreaths, some natural foliage for your home or put your hand to some DIY potpourri with our high-quality Bay Leaves.
DISCLAIMER
You should always read the label before consuming or using the product and never rely solely on the information presented here.