Menu
Products

Culinary

Wholefoods

Superfoods

Botanicals

Oils & Tinctures

Organic

Other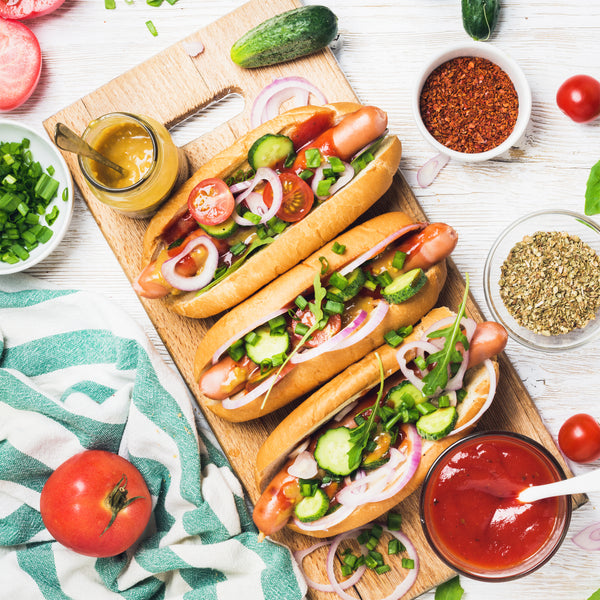 BBQ/Grilling Bundle
Product Code: BUNBBQ
Info
DESCRIPTION
Product: BBQ/Grilling Bundle
Description: You'll be the master of the grill once you put our Barbecue Bundle to the test! It's time to dust off the grill because we've experimented with only the best quality herbs and spices to bring you a carefully selected and expertly blended variety of finger-licking seasonings and mouth-watering blends.
Bundle Includes:
1 x 100g Barbecue Spice Blend
1 x 100g Jerk Seasoning
1 x 100g Meat Rub
1 x 100g Chicken Seasoning
1 x 100g Smoked Paprika
SUGGESTED USE
Help summer BBQ's sizzle by mixing these spice blends and seasonings into oil or yoghurt to make a spicy marinade for chicken, meat, fish, and veg. You don't have to wait for the sun to shine to enjoy our BBQ Bundle, enjoy all year round by adding a little to recipes that call for a breadcrumb coating, make homemade barbecue spiced wedges or mix into mayonnaise for a tasty condiment!
DISCLAIMER
You should always read the label before consuming or using the product and never rely solely on the information presented here.