Menu
Products

Culinary

Wholefoods

Superfoods

Botanicals

Oils & Tinctures

Organic

Other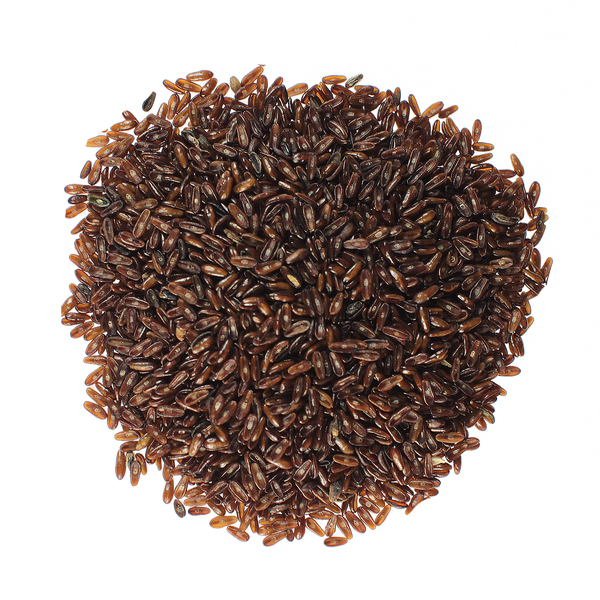 Black Psyllium Seeds
Product Code: 09BPS
Info
Ingredients & Allergens
Black Psylium Seeds
DESCRIPTION
Product: Black Psyllium Seeds
Latin Name: Plantago psyllium syn. Plantago afra, Plantago psyllia.
Plant Family: Plantaginaceae
Other Names: African Plantain, Flea-Seed, Fleawort, Glandular Plantain, Fleaseed, Spanish Psyllium, French Psyllium, Herbe aux Puces, Psyllion, Psyllios, Sand Plantain, Psyllium d'Espagne, Psyllium Noir, Pucière, Pucilaire, Pilicaire and Plantain Africain.
Description: Black Psyllium Seeds are nutty with rich earthy undertones, and a satisfying texture (not to mention oh so healthy!)
SUGGESTED USE
If nutritional value is important to you then sprinkle these seeds onto your breakfast cereal, yoghurt, porridge, smoothies, and juices. Add texture to soups, casseroles, dumplings, vegetables, salads, and cakes. Want an extra crunch? Mix into biscuit and flapjack recipes or top homemade breads and pastries with a sprinkle of Black Psyllium Seeds!
DISCLAIMER
You should always read the label before consuming or using the product and never rely solely on the information presented here.