Menu
Products

Culinary

Wholefoods

Superfoods

Botanicals

Oils & Tinctures

Organic

Other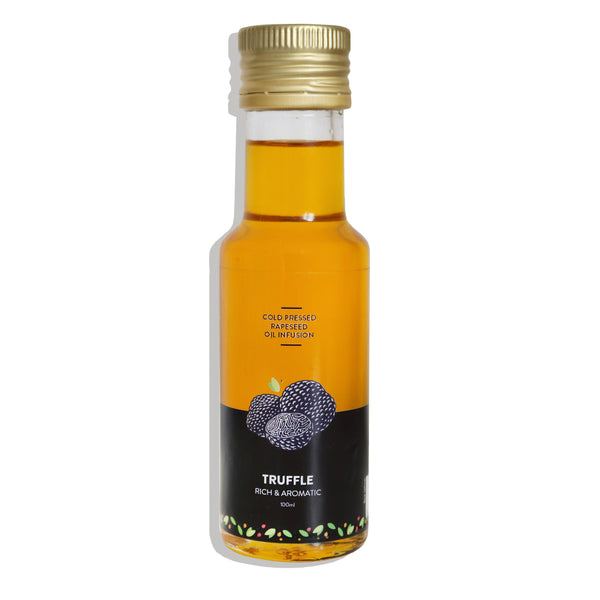 Black Truffle Oil Infusion
Product Code: 06YVBTIO
Product
Black Truffle Oil Infusion
---
Info
Ingredients & Allergens
Extra Virgin Cold Pressed Rapeseed Oil, Black Truffles, Black Truffle Flavour
DESCRIPTION
Product: Black Truffle Infusion
Description: This delicately blended cold pressed rapeseed oil is infused with rich black truffle to create an aromatic oil that's perfect for drizzling! It's never been easier to incorporate the chocolaty, nutty, and earthy flavours of tasty truffle to your dishes.
SUGGESTED USE
Perfect for frying, roasting, baking, dressing, and marinating. Use to compliment less flavourful foods like pasta, rice, and potatoes to really bring out the truffle flavour or pair with butter, cream, and cheese. It's time to get creative in the kitchen with this luxurious infusion!
DISCLAIMER
You should always read the label before consuming or using the product and never rely solely on the information presented here.