Menu
Products

Culinary

Wholefoods

Superfoods

Botanicals

Oils & Tinctures

Organic

Other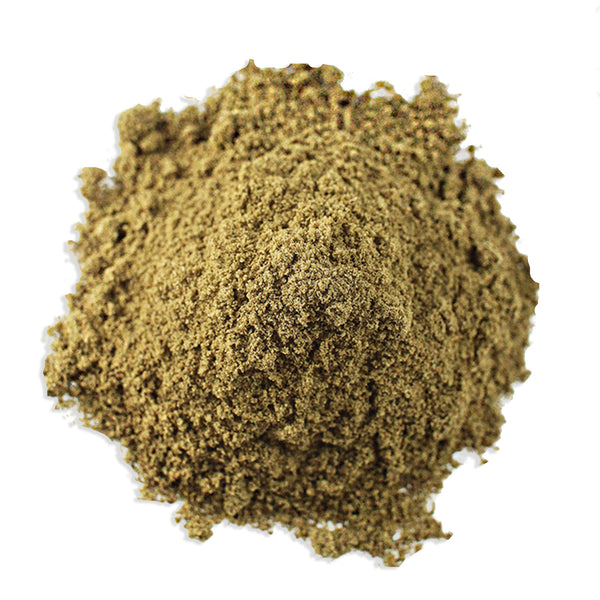 Bladderwrack Powder
Product Code: 24BLA
Info
Ingredients & Allergens
Bladderwrack
Allergy Advice: May contain traces of fish, molluscs, and crustaceans.
DESCRIPTION
Product: Bladderwrack Powder
Latin Name:  Fucus vesiculosus
Plant Family:  Fucaceae
Other Names: Kelp, Sea Kelp, Kelpware, Black Tang, Rockweed, Bladder Fucus, Sea Oak, Black Tany, Cut Weed, Chêne Marin, Goémon, Blasentang, Seetang, Red Fucus and Rock Wrack.
Description: Bladderwrack is a type of seaweed, so its salty flavour is no surprise, but did you know it's believed to have endless health benefits? What's more, our Bladderwrack is dried and ground, so it has a much longer shelf life and is easy to use!
SUGGESTED USE
Use in broths, stocks, soups, and stews or infuse in boiling water for a healthy tea. We highly recommend using Bladderwrack in fish-based dishes. Top Tip: Bladderwrack pairs especially well with our Togarashi Spice Blend…
DISCLAIMER
You should always read the label before consuming or using the product and never rely solely on the information presented here.