Menu
Products

Culinary

Wholefoods

Superfoods

Botanicals

Oils & Tinctures

Organic

Other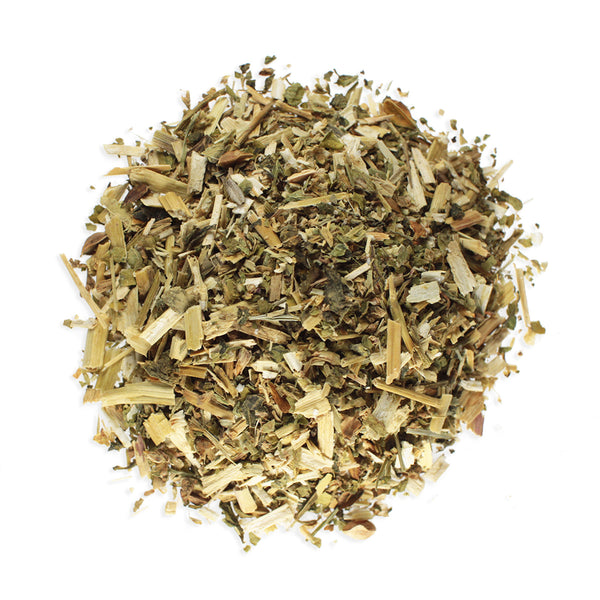 Buckwheat Herb
Product Code: 09BUCKW
Info
Ingredients & Allergens
Buckwheat Herb
DESCRIPTION
Product: Buckwheat Herb
Latin Name: Fagopyrum esculentum syn. Polygonum fagopyrum, F. sagittatum, F. vulgare.
Plant Family: Polygonaceae
Other Names: Brank, Beechwheat, Le Blé noir, Sarrasin, Buchweizen, Heidekorm, French Wheat and Saracen Corn.
Description: If you're unfamiliar with Buckwheat Herb then here's the low-down… This herb has a nutty, slightly bitter flavour, similar to wholewheat flour or rye.
SUGGESTED USE
Buckwheat has been grown primarily for use as a grain, so it has a number of uses… From food for humans, feed for livestock and even as a natural dye. Try infusing in boiling water and serve as a healthy herbal tea.
DISCLAIMER
You should always read the label before consuming or using the product and never rely solely on the information presented here.