Menu
Products

Culinary

Wholefoods

Superfoods

Botanicals

Oils & Tinctures

Organic

Other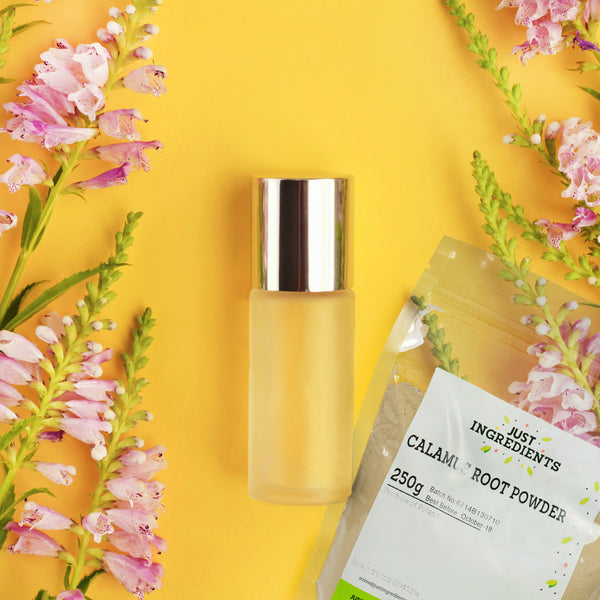 Calamus Root Powder
Product Code: 24CAL
Info
Ingredients & Allergens
Calmus Root
DESCRIPTION
Product: Calamus Root Powder
Latin Name: Acorus calamus syn. Calamus aromaticus
Plant Family: Acoraceae
Other Names: Sweet Flag, Calamus, Beewort, Bitter Pepper Root, Bitter Root, Flag Root, Gladdon, Sweet Root, Sweet Rush, Acorus Roseau, Belle-Angélique, Cálamo, Cinnamon Sedge, Gladdon, Grass-Leaf Sweetflag, Grass Myrtle, Bacc, Kalmus, Myrtle Sedge, Sadgrantha, Ugragandha, Vachha, Vaj, Vayambur and Sweet Sedge.
Description: This pale powder is quite sweet, similar to a mixture of cinnamon, nutmeg and ginger and has a scent similar to cake dough!
SUGGESTED USE
The aromatic oil from calamus is often used in the perfume industry but we enjoy infusing in boiling water for a healthy tea. Those with green fingers will know that Calamus Root Powder can even be sprinkled in the garden as a natural insect repellent!
DISCLAIMER
You should always read the label before consuming or using the product and never rely solely on the information presented here.