Menu
Products

Culinary

Wholefoods

Superfoods

Botanicals

Oils & Tinctures

Organic

Other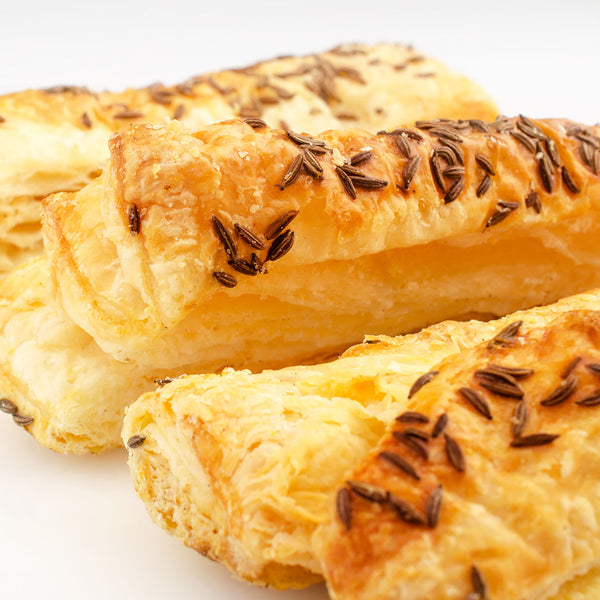 Caraway Seeds
Product Code: 13CARA
Info
Ingredients & Allergens
Caraway seeds
DESCRIPTION
Product: Caraway Seeds
Latin Name: Carum carvi syn. Bunium carvi, Carum aromaticum, Carum decussatum.
Plant Family: Apiaceae
Other Names: Wild Cumin, Carvies, Meridian Fennel, Roman Cumin, Persian Caraway, Karawya, Anis des Vosges, Cumin des Prés, Alcaravea, Carvi, Kümmel, Kummin, and Karawiya.
Description: Introducing the nutty, bittersweet sharpness with a hint of citrus, pepper, and anise… It's our Caraway Seeds of course! The Caraway seed's high concentration of natural essential oils gives the spice its unique earthy flavour.
SUGGESTED USE
Use these versatile seeds to make a variety of desserts, liquors and baked goods or go down the traditional route with rye bread, biscuits, scones, and muffins. Why not sprinkle these seeds into soups, casseroles curries and salads? The seeds work well with cheese and vegetables (especially cabbage and carrots). If sprinkling Caraway Seeds into pasta, noodles, pork-based dishes or even a cup of tea isn't your thing then by all means get creative! After all, these seeds go with just about anything…
DISCLAIMER
You should always read the label before consuming or using the product and never rely solely on the information presented here.