Menu
Products

Culinary

Wholefoods

Superfoods

Botanicals

Oils & Tinctures

Organic

Other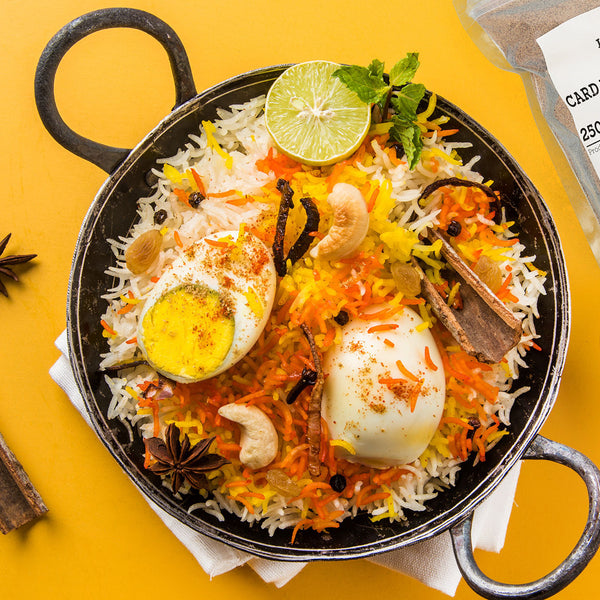 Cardamom Ground
Product Code: 11CAR
Info
Ingredients & Allergens
Cardamom Fruit
DESCRIPTION
Product: Cardamom Ground
Latin Name: Elettaria cardamomum
Plant Family: Zingiberaceae
Other Names: Green Cardamom, Small Cardamom, True Cardamom, Cardamomo, Cardamome, Kardamom, Karde-mumma, Hale, Habahaan, Cardamamus, Cardamone and Choti Elaichi.
Description: Cardamom has a complex flavour. It's citrusy, minty, spicy, and herbal all at the same time (and it's highly fragrant too). Spend less time in the kitchen grinding down classic cardamom pods with our non-irradiated Ground Cardamom!
SUGGESTED USE
Excellent in biscuit, bread, cake and dessert recipes, Ground Cardamom is the definition of versatile… Add a lemony zing to chai tea, mulled wine, and spiced cordials. Mix into spiced rice dishes, soups, stews, curries, and tagines and while you're at it, use to stew fruit, make chutneys and even homemade ice-cream and chocolate truffles!
DISCLAIMER
You should always read the label before consuming or using the product and never rely solely on the information presented here.