Menu
Products

Culinary

Wholefoods

Superfoods

Botanicals

Oils & Tinctures

Organic

Other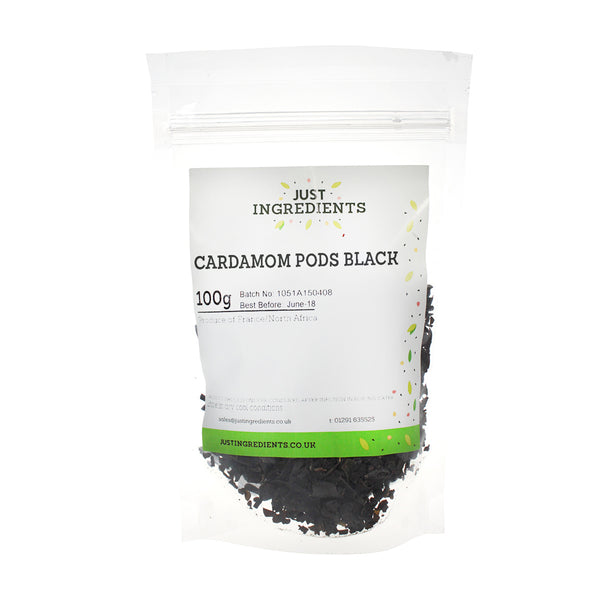 Cardamom Pods Black
Product Code: 12CARB
Info
Ingredients & Allergens
Cardamom Pods
DESCRIPTION
Product: Cardamom Pods Black
Latin Name: Amomum subulatum
Plant Family: Zingiberaceae
Other Names: Bengal Cardamom, Nepal Cardamom, Greater Indian Cardamom, Cardamome Noir, Cardamome du Népal, Schwarzer Cardamom, Bari Ilaichi, Cardamomo Negro, Cardamomo Nero and Mustakardemumma.
Description: We're all familiar with green cardamom's strong zesty flavour but it's time to introduce your tastebuds to Black Cardamom's rich, smoky flavour!
SUGGESTED USE
Black Cardamom is often added to Garam masala blends and chai tea. The warming flavour is perfect for Indian and African cuisines and it can even be used to add a smoked bacon-like flavour to plant-based dishes! Add to dal and rice recipes or try grating a little over honey roasted vegetables (you've got to try it with sweet potatoes, carrots and pumpkin!) Why not get creative with homemade samosas and onions bhajis or grind down and sprinkle into nut roasts and burgers?
DISCLAIMER
You should always read the label before consuming or using the product and never rely solely on the information presented here.