Menu
Products

Culinary

Wholefoods

Superfoods

Botanicals

Oils & Tinctures

Organic

Other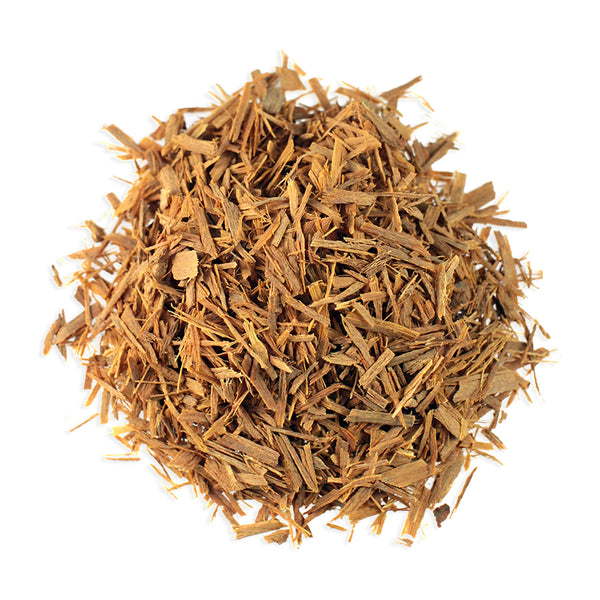 Cat's Claw
Product Code: 09CATS
Info
Ingredients & Allergens
Cats Claw Bark
DESCRIPTION
Product: Cat's Claw
Latin Name: Uncaria tomentosa
Plant Family: Rubiaceae
Other Names: Uña de Gato, Vilcacora, Paraguayo, Peruvian Cat's Claw, Garabato, Garbato Casha, Samento, Toroñ, Tambor Huasca, Uña Huasca, Uña de Gavilan, Hawk's Claw and Saventaro
Description: Our Cat's Claw is known for its bitter and woody flavour and is often steeped in water to make a healthy herbal tea!
SUGGESTED USE
Steep Cat's Claw in boiling water a long with rooibos tea and serve with honey and lemon or cinnamon, ginger, cardamom, and orange peel… De-lish!
DISCLAIMER
You should always read the label before consuming or using the product and never rely solely on the information presented here.