Menu
Products

Culinary

Wholefoods

Superfoods

Botanicals

Oils & Tinctures

Organic

Other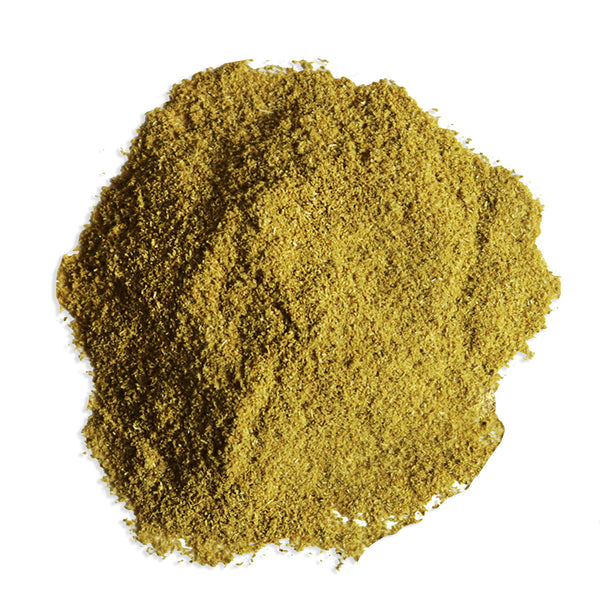 Chamomile Flowers (German) Powder
Product Code: 24CHF
Product
Chamomile Flowers (German) Powder
---
Info
Ingredients & Allergens
Chamomile Flower
DESCRIPTION
Product: Chamomile Flowers (German) Powder
Latin Name: Matricaria chamomilla syn. Chamomilla chamomilla, Chamomilla recutita, Matricaria recutita, Matricaria suaveolens.
Plant Family: Asteraceae
Other Names: Scented Mayweed, German Camomile, Hungarian Chamomile, Kamille, Mayweed, Camomilla and Wild Chamomile.
Description: No need to grind down the daisy-like flowers known as Chamomile… Enjoy the gentle notes of apple and mellow, honey-like sweetness with our Chamomile Flower Powder!
SUGGESTED USE
Chamomile Powder has some serious flower powder! It can be used to make rinses and hair masks to lighten blonde hair or simply stir into boiling water, leave to steep and enjoy as a bedtime tea… And relax.
DISCLAIMER
You should always read the label before consuming or using the product and never rely solely on the information presented here.