Menu
Products

Culinary

Wholefoods

Superfoods

Botanicals

Oils & Tinctures

Organic

Other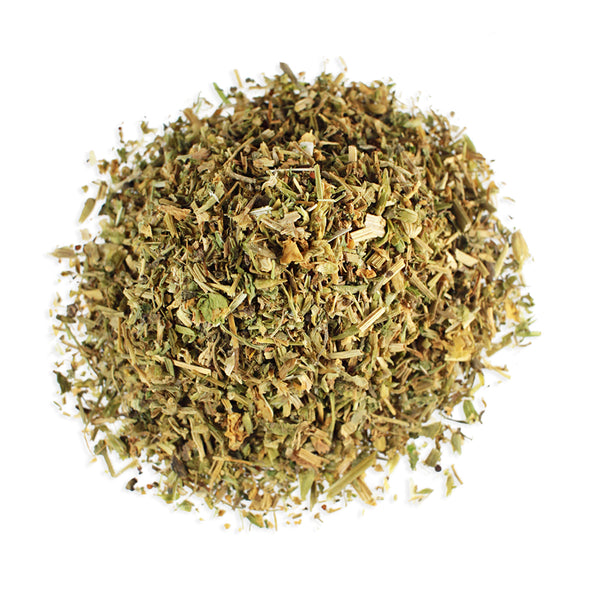 Chickweed
Product Code: 09CHI
Info
Ingredients & Allergens
Chickweed
DESCRIPTION
Product: Chickweed
Latin Name: Stellaria media syn. Alsine media, Alsine apetala, Arenaria vulgaris, Stellaria vulgaris.
Plant Family: Caryophyllaceae
Other Names: Common Chickweed, Chickenwort, Craches, Maruns, Winterweed, Passerina, Adder's Mouth, Stellaire, Indian Chickweed, Star Chickweed, Starwort, Starweed, Augentrosgräs, Satin Flower and Stitchwort.
Description: Not only does Chickweed taste fresh and grassy, but some also liken it to the flavour of corn silk… It's also loaded with good stuff!
SUGGESTED USE
Infuse 1 teaspoon of Chickweed in boiling water for 15 – 20 minutes, strain and enjoy!
DISCLAIMER
You should always read the label before consuming or using the product and never rely solely on the information presented here.