Menu
Products

Culinary

Wholefoods

Superfoods

Botanicals

Oils & Tinctures

Organic

Other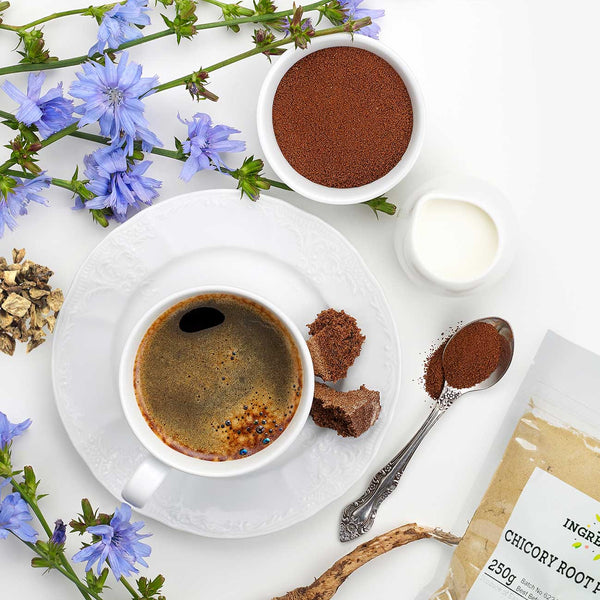 Chicory Root Powder
Product Code: 24CHIC
Info
Ingredients & Allergens
Chicory Root
DESCRIPTION
Product: Chicory Root Powder
Latin Name: Cichorium intybus syn. Cichorium balearicum, Cichorium cicorea, Cichorium commune, Cichorium perenne.
Plant Family: Asteraceae
Other Names: Common Chicory, Blue Sailors, Turnsole, Coffeeweed, Succory, Wild Succory, Wegwort, Hendibe and Barbe de Capucin.
Description: Ah Chicory Root Powder, we have fallen for your earthy, woody and coffee-like flavours but we especially love that you're basically caffeine free!
SUGGESTED USE
Trying to eliminate or reduce your coffee intake? Use our Chicory Root Powder as a coffee substitute by infusing in boiling water!
DISCLAIMER
You should always read the label before consuming or using the product and never rely solely on the information presented here.