Menu
Products

Culinary

Wholefoods

Superfoods

Botanicals

Oils & Tinctures

Organic

Other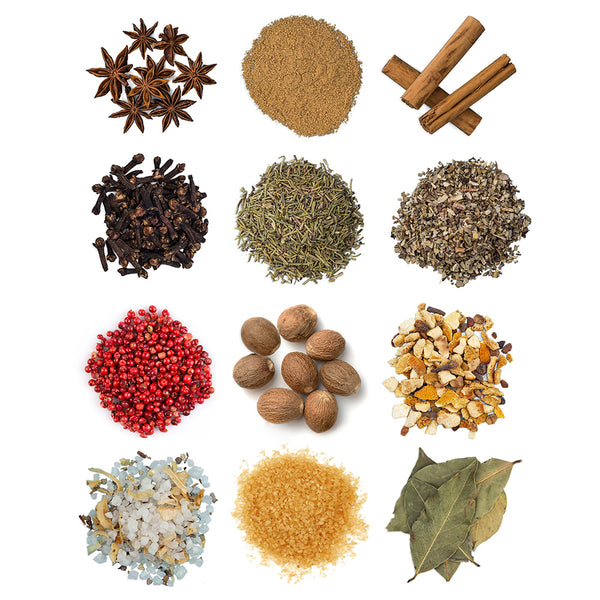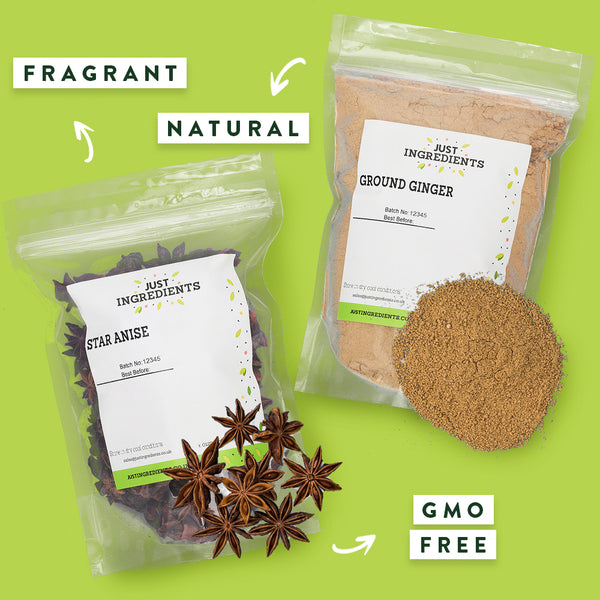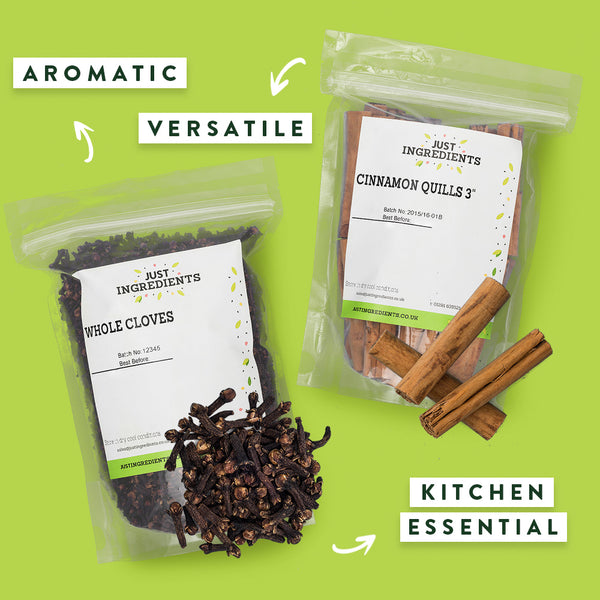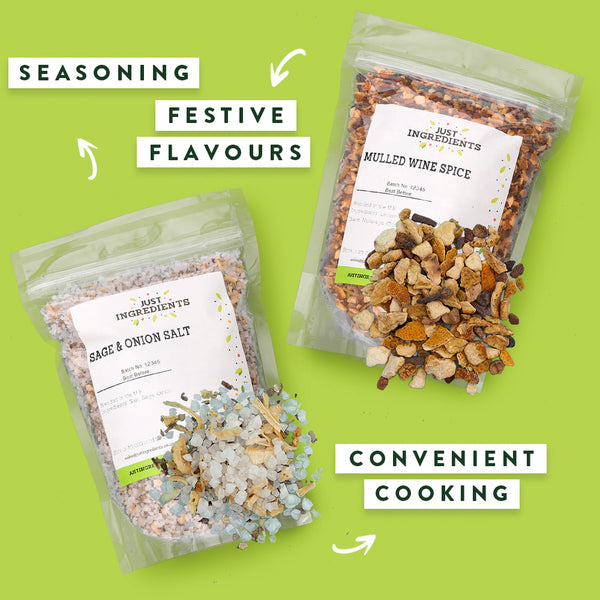 Christmas Bundle
Product Code: BUNCHRISTMAS
Product
Christmas Bundle
Product Code: BUNCHRISTMAS
---
Info
DESCRIPTION
Product:
Christmas Bundle
Description:
Eat drink and be merry with this low-cost Christmas Bundle! All the festive flavours you need to celebrate the most wonderful time of the year in just one click (or two). We'll even get our elves to deliver these goodies to your door because we're nice like that…
Bundle Includes:
1 x 100g Star Anise
1 x 100g Ground Ginger
1 x 100g Cinnamon Sticks
1 x 100g Cloves
1 x 100g Rosemary
1 x 100g Sage
1 x 100g Pink Peppercorns
1 x 100g Whole Nutmeg
1 x 100g Mulled Wine Spice Blend
1 x 100g Demerara Sugar
1 x 100g Bay Leaves
1 x 100ml Garlic & Rosemary Oil Infusion
1 x 100ml Sage & Onion Salt
SUGGESTED USE
'Tis the season to get creative, so get brewing your own mulled wine and cider, create homemade spiced jams and chutneys, craft your own festive wreaths, create Christmas pomanders and whip up a warming roast! The world is your oyster with this time-saving bundle…
DISCLAIMER
You should always read the label before consuming or using the product and never rely solely on the information presented here.