Menu
Products

Culinary

Wholefoods

Superfoods

Botanicals

Oils & Tinctures

Organic

Other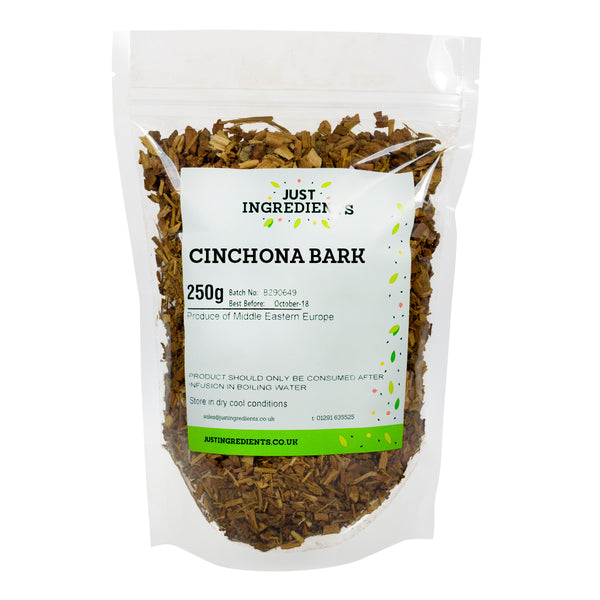 Cinchona Bark
Product Code: 09PERU
Info
Ingredients & Allergens
Cinchona bark
DESCRIPTION
Product: Cinchona Barak
Latin Name: Cinchona officinalis
Plant Family: Cinchonaceae
Other Names: Bois aux Fièvres, Cinchona calisaya, Cinchona carabayensis, Cinchona ledgeriana, Cinchona officinalis, Cinchona pubescens, Cinchona succirubra, Chinarinde, Cinchonine, Écorce du Pérou, Écorce de Quina, Écorce de Quinquina Rouge, Fieberrinde, Jesuit's Bark, Kina-Kina, Peruvian Bark, Poudre des Jésuites, Quina, Quinine, Quino, Quinquina, Quinquina Gris, Quinquina Rouge and Red Cinchona Bark.
Description: Did you know Cinchona Bark is a natural source of quinine, that has a very distinctive bitter flavour?
SUGGESTED USE
Cinchona Bark can be used to make tonic and when infused in boiling water can make a healthy herbal tea!
DISCLAIMER
You should always read the label before consuming or using the product and never rely solely on the information presented here.