Menu
Products

Culinary

Wholefoods

Superfoods

Botanicals

Oils & Tinctures

Organic

Other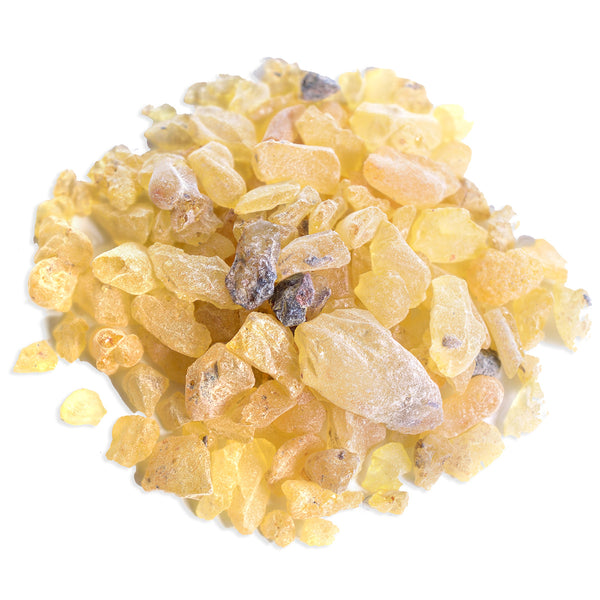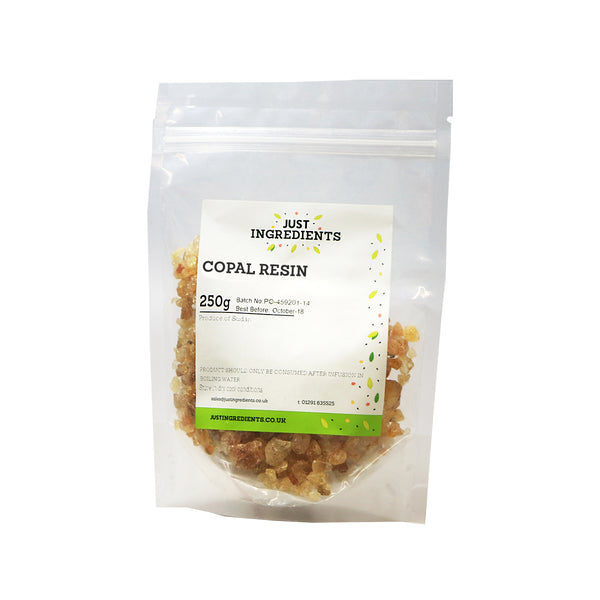 Copal Resin
Product Code: 09COP
Info
Ingredients & Allergens
Copal Lumps
DESCRIPTION
Product: Copal Resin
Latin Name: Hymenaea verrucosa
Plant Family: Fabaceae
Other Names: Copal Tree, Tree of Heaven, Chuen Gen Pi, Chun Pi, Frêne Puant, Faux-Vernis du Japon, Heaven Tree, East African Copal Tree, Zanzibar Copal, Mexican Frankincense, Paradise Tree, Varnish Tree, Vernis de Chine, Vernis de Japon and Pom.
Description: Struggling to find natural resin that isn't heat treated? Look no further than our Copal Resin…
SUGGESTED USE
With its sweet citrus fragrance, Copal Resin can be used on its own as incense, but it blends especially well with other herbs and resins too! Use as a substitute for Frankincense when soap making.
DISCLAIMER
You should always read the label before consuming or using the product and never rely solely on the information presented here.