Menu
Products

Culinary

Wholefoods

Superfoods

Botanicals

Oils & Tinctures

Organic

Other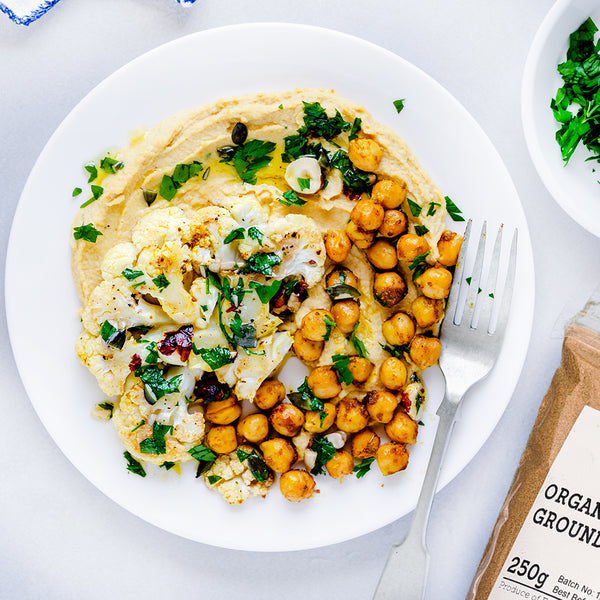 Coriander Ground
Product Code: 11CO
Info
Ingredients & Allergens
Coriander Seed
Allergy Advice: May contain traces of gluten and mustard.
DESCRIPTION
Product: Coriander, Ground
Latin Name: Coriandrum sativum
Plant Family: Apiaceae
Other Names: Dizzycorn, Fruit de Coriandre, Dhania, Coriandre, Koriander, Coriandolo, Kuzbara, Dhanyaka, Hu Sui, Nan Nan Zee, Ketumbar, Hom Pom, Dhaniya, Koriandr and Luk Pak Chi.
Description: Coriander is often described with a complex, warm, nutty, spicy, and orange-like flavour but we'd describe it as de-licious! We can't get enough of its mild sweet, citrus flavour that works well with not only savoury dishes but sweet too.
SUGGESTED USE
Our Ground Coriander makes whipping up curries, soups, stews, and tagines easy! This ingredient is so versatile it can be used in almost any middle eastern and Indian cuisine. Sprinkle onto pork, chicken and vegetables prior to roasting or go the extra mile by adding to rice and grain dishes such as couscous. We love using coriander to replace nutmeg in rice pudding dishes and baking into breads, biscuits, cakes, and dumplings.
DISCLAIMER
You should always read the label before consuming or using the product and never rely solely on the information presented here.