Menu
Products

Culinary

Wholefoods

Superfoods

Botanicals

Oils & Tinctures

Organic

Other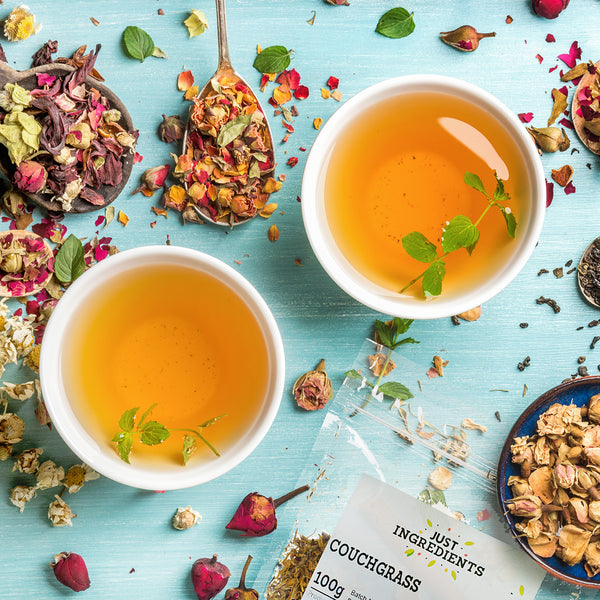 Couchgrass Powder
Product Code: 24COU
Info
Ingredients & Allergens
Couchgrass Root Powder
DESCRIPTION
Product: Couchgrass
Latin Name: Elymus repens syn. Elytrigia repens, Agropyrum repens, Triticum repens.
Plant Family: Poaceae
Other Names: Twitch-grass, Cutch, Devil's Grass, Scotch Quelch, Quick-grass, Quackgrass, Scutch Grass, Dog-grass, Witches Grass and Witchgrass.
Description: You wouldn't think it by its woody appearance, but Couchgrass has a sweet taste and makes a tasty tea when infused boiling water!
SUGGESTED USE
Stir Couchgrass Powder into healthy herbal teas and enjoy!
DISCLAIMER
You should always read the label before consuming or using the product and never rely solely on the information presented here.