Menu
Products

Culinary

Wholefoods

Superfoods

Botanicals

Oils & Tinctures

Organic

Other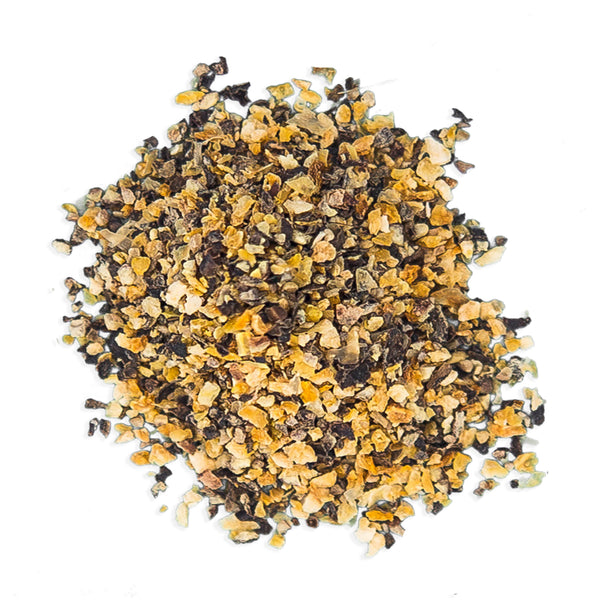 Cracked Lemon Pepper
Product Code: 11CLP
Info
Ingredients & Allergens
Black Pepper 8#, Lemon Peel, Citric Acid
DESCRIPTION
Product: Cracked Lemon Pepper
Description: Our zingy Lemon Pepper is made from cracked black pepper and granulated lemon zest to give you a warm, citrusy tang! The flavours of these two popular ingredients merge beautifully (if we do say so ourselves).
SUGGESTED USE
Simply use Lemon Cracked Pepper as a seasoning or as a delicious meat, fish and vegetable rub or marinade. Pep up chicken fillets with a sprinkle of Lemon Pepper and tarragon prior to grilling or add to fish fillets with a sprinkle of dill! Mix into breadcrumb coatings, stir into couscous dishes or sprinkle into pasta and salad recipes… There's some serious room to get creative here!
DISCLAIMER
You should always read the label before consuming or using the product and never rely solely on the information presented here.