Menu
Products

Culinary

Wholefoods

Superfoods

Botanicals

Oils & Tinctures

Organic

Other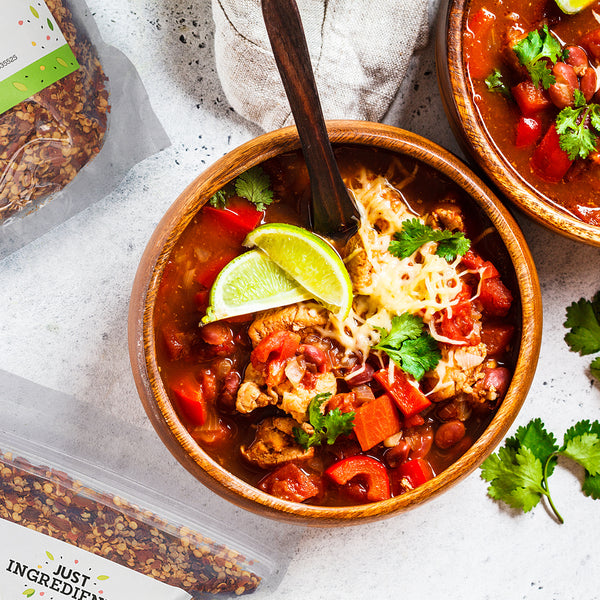 Chillies Crushed
Product Code: 19CH
Info
Ingredients & Allergens
Chilli
Allergy Advice: May contain traces of peanuts.
DESCRIPTION
Product: Chillies Crushed
Latin Name: Capsicum frutescens
Plant Family: Chilli Flakes
Other Names: Solanaceae
Description: Looking to spice things up in the kitchen but want to skip the spicy chopping steps? Our Crushed Chillies not only have a medium heat and a tangy, spicy flavour they are also pre-prepared for some seriously quick cooking!
SUGGESTED USE
Add heat, depth and flavour to classic curries and chilli-con-carne dishes with Crushed Chillies. Liven up potato wedges and roast veg or add a spicy twist to egg and cheese dishes. Add to your everyday pepper mill a long with peppercorns to make a fiery seasoning for pizzas, steak, chicken, salad dressings, stir fries and marinades.
DISCLAIMER
You should always read the label before consuming or using the product and never rely solely on the information presented here.