Menu
Products

Culinary

Wholefoods

Superfoods

Botanicals

Oils & Tinctures

Organic

Other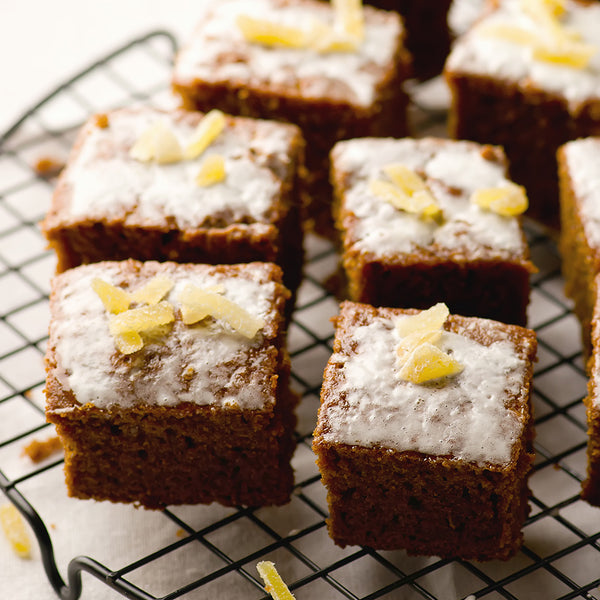 Crystallised Ginger
Product Code: 25GIC
Product
Info
Nutrition
Reviews
Info
Ingredients & Allergens
Ginger, Sugar, Sulfur dioxide & Citric acid
Allergy Advice: Contains sulphites.
DESCRIPTION
Product: Crystallised Ginger
Latin Name: Zingiber officinale
Plant Family:  Zingiberaceae
Other Names: African Ginger, Canton Ginger, Cochin Ginger, Jengibre, Gingembre, Ingwer, Ingefara, Sang Keong, Sheng Jian, Shunthi, Saunth, Singabera, Zenzero, Zanjabeel and Zinzeberis.
Description: Everyone's familiar with the flavour of ginger but what about when it's crystallised and coated in sugar? YUM!
SUGGESTED USE
The natural warmth and sweet spice of Crystallised Ginger works perfectly with dark chocolate and when chopped up and stirred into muffin and cake recipes, it's especially delish! This versatile ingredient pairs well with apricot, mango, and cinnamon flavours and some even believe that Crystallised Ginger, when snacked on, can be helpful for calming the stomach while traveling.
DISCLAIMER
You should always read the label before consuming or using the product and never rely solely on the information presented here.
Nutrition
NUTRITIONAL INFORMATION
Nutrition per 100g
Energy
1328 kJ
313 kcal
Fat
0.1g
of which saturates
0.1g
Carbohydrate
79.2g
of which sugars
78.6g
Fibre
1.5g
Protein
0.2g
Salt
0.04g
Looking for ingredients?
Click on the info tab.