Menu
Products

Culinary

Wholefoods

Superfoods

Botanicals

Oils & Tinctures

Organic

Other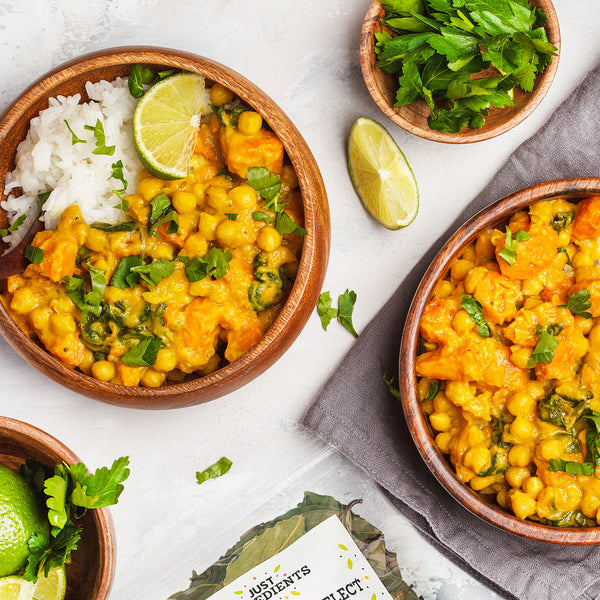 Curry Leaves
Product Code: 10CU
Info
Ingredients & Allergens
Curry Leaves
DESCRIPTION
Product: Curry Leaves
Latin Name: Murraya koenigii
Plant Family: Rutaceae
Other Names: Curry Tree Leaf, Sweet Neem, Nim Leaf, Curry Pata, Kitha Neem, Feuilles de Curry, Feuille de Cari, Barsunga, Curryblätter, Curry Levelek, Karrílauf, Karipatta, Hojas de Curry, Folhas de Caril, Kari Patah, Hom Khaek, Daun Kari Pla, Surabhinimba and Nanyōzanshō.
Description: Every kitchen has encountered a Bay Leaf or two, but real foodies know it's not the only flavourful leaf in town… Curry Leaves have a characteristic flavour that can be compared to citrus, anise or lemon grass. Once cooked, they impart a sharp bite and nutty aroma to your dishes!
SUGGESTED USE
A little curry leaf goes a long way thanks to its distinct, powerful flavour. Often used in South Indian and Sri Lankan cuisine, Curry Leaves reach their full potential when fried in oil to release their flavour. Add to chicken tikka, butter chicken, Kerala curry and dahl dishes or add a few leaves to rice and grain dishes. Stir into chutneys, pickles, soups, casseroles, and madras style curry sauces but remember, you must remove the whole leaf before serving! Fun fact: In India, the leaves are simmered in buttermilk for a delicious beverage.
DISCLAIMER
You should always read the label before consuming or using the product and never rely solely on the information presented here.