Menu
Products

Culinary

Wholefoods

Superfoods

Botanicals

Oils & Tinctures

Organic

Other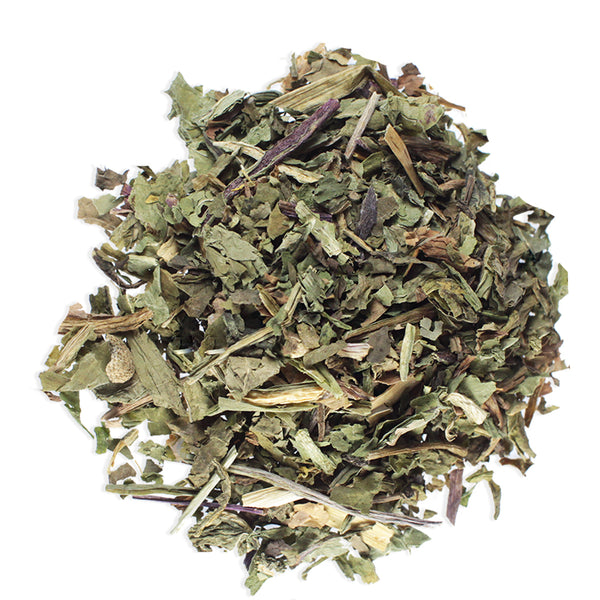 Dandelion Leaf
Product Code: 09DAL
Info
Ingredients & Allergens
Dandelion Leaf
DESCRIPTION
Product: Dandelion Leaf
Latin Name: Taraxacum officinalis
Plant Family: Asteraceae
Other Names: Cankerwort, Clockflower, Tell-The-Time, Blowball, Puffball, Priest's Crown, Swine Snout, Meacamas, Piscialetto, Pissenlit, Dent de Lion, Kuhblume, Kukraundha, Kanphool and Tarassaco.
Description: Those yellow dandelion flowers you see popping up at summertime are attached to leaves that once dried and cut have a healthy earthy flavour and a pleasant scent!
SUGGESTED USE
Pop these dried leaves into boiling water to make healthy herbal teas and tisanes or stir into summer soups. If you've got green fingers, then you'll know that Dandelion Leaf makes a fantastic liquid feed for the garden!
DISCLAIMER
You should always read the label before consuming or using the product and never rely solely on the information presented here.