Menu
Products

Culinary

Wholefoods

Superfoods

Botanicals

Oils & Tinctures

Organic

Other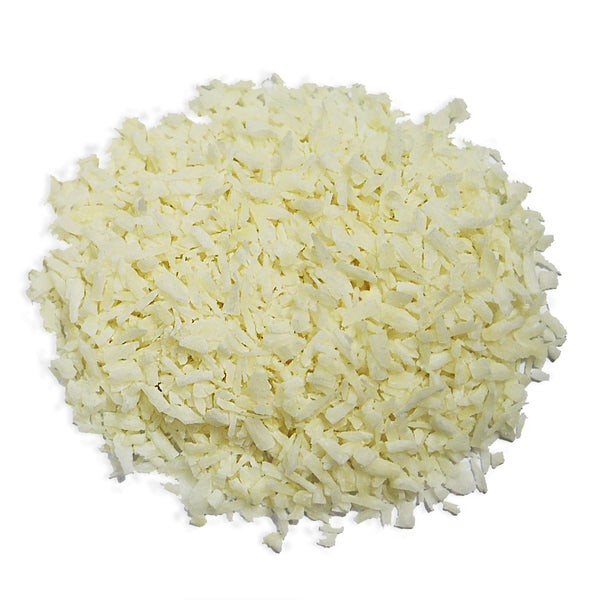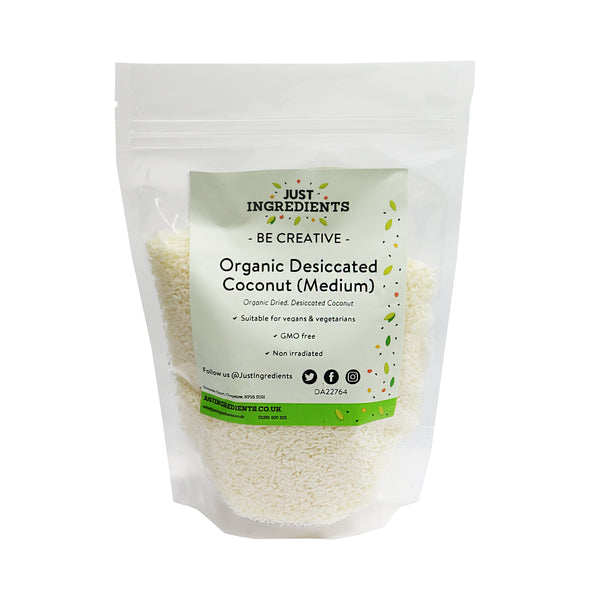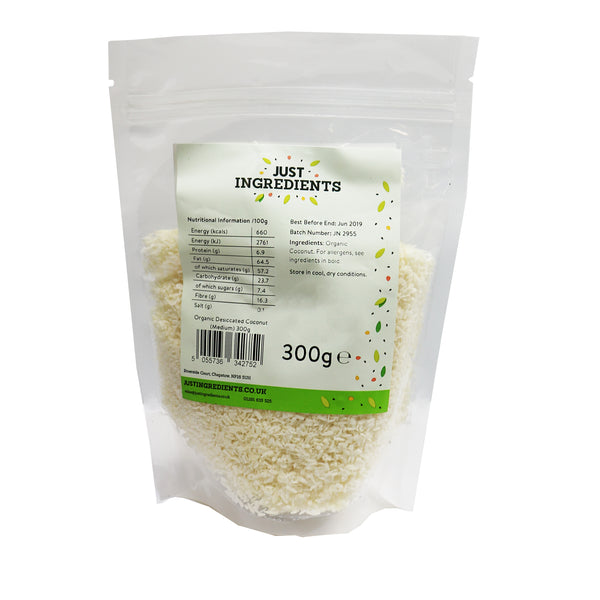 Organic Desiccated Coconut (Medium)
Product Code: 1625COD
Product
Info
Nutrition
Reviews
Product
Organic Desiccated Coconut (Medium)
---
Info
Ingredients & Allergens
Organic Coconut Meat
DESCRIPTION
Product: Organic Desiccated Coconut 
Latin Name: Arecaceae
Plant Family: Cocos nucifera
Other Names: Coconut flakes, shreds, threads, or chips 
Description: We've taken Organic coconuts, finely shredded the flesh and dried it at a low temperature to retain the exotic and mildly sweet coconut flavour and texture. 
SUGGESTED USE
Give our Desiccated Coconut a go by stirring into flapjack recipes, use to decorate cakes, sprinkle on top of smoothie bowls, create show stopping coconut chicken and roll your homemade bliss balls in this white coconut goodness for a delicious coating.
DISCLAIMER
You should always read the label before consuming or using the product and never rely solely on the information presented here.
Nutrition
NUTRITIONAL INFORMATION
Nutrition per 100g
Energy
2492 kJ
604 kcal
Fat
62g
of which saturates
53.4g
Carbohydrate
6.4g
of which sugars
6.4g
Fibre
13.7g
Protein
5.6g
Salt
0.07g
Looking for ingredients?
Click on the info tab.